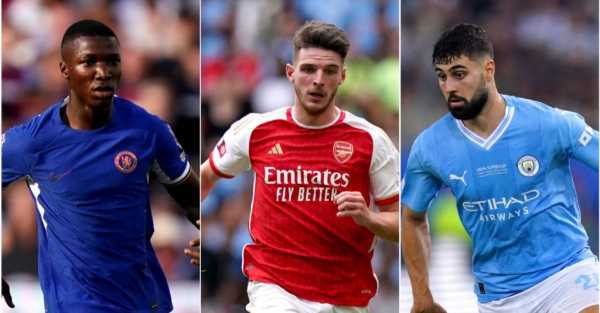 The Premier League's first £2 billion (€2.33) transfer window demonstrates the "incredible pace of growth" in the league's wealth, according to finance company Deloitte.
The milestone was surpassed for the first time in advance of Friday's deadline as Chelsea and Arsenal both made £100 million midfield signings, with deadline-day moves such as Manchester City's £53 million capture of Wolves' Matheus Nunes driving the total still higher.
Advertisement
Calum Ross, assistant director in Deloitte's Sports Business Group, told the PA news agency: "It took 14 summer transfer windows to exceed £1 billion – from when the transfer window system was introduced in January 2003 – and it's only taken seven more to surpass £2 billion, so that just reflects the incredible pace of growth that we're seeing."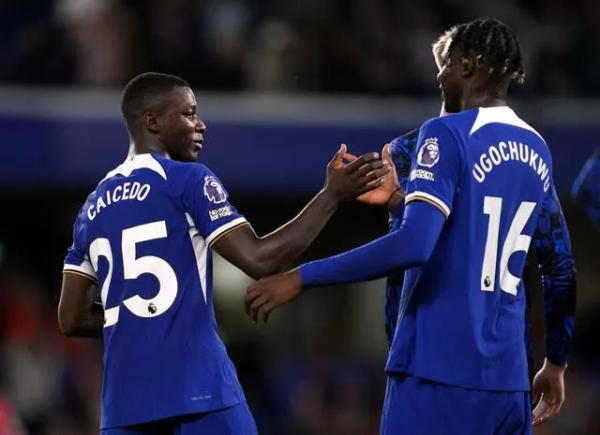 Chelsea's spending under Todd Boehly's ownership group has continued with the £100 million signing of midfielder Moises Caicedo from Brighton, £63 million for forward Christopher Nkunku and Friday's £40 million capture of Cole Palmer from Manchester City as they seek to bounce back from last season's 12th-placed finish.
Advertisement Advertisement
With Newcastle beating the Blues, Tottenham and Liverpool to a place in this season's Champions League and Brighton – who pulled off a deadline-day coup with a loan deal for Barcelona star Ansu Fati – also challenging, there are as many as eight teams with realistic top-four ambitions.
Ross said: "You've got that intensity of competition across the league. Whether that's competing for the title, competing for European places or just simply staying in the league, that's driving spending.
"There are 10 clubs that have spent more than £100 million so it's not all those top clubs."
England's top flight continues to dominate the picture, spending almost as much as the other members of Europe's 'big five' leagues – LaLiga in Spain, Italy's Serie A, the French Ligue 1 and Germany's Bundesliga – combined this summer.
Advertisement
But a new challenge has emerged with the Saudi Pro League attracting the likes of Neymar, Karim Benzema and Riyad Mahrez to follow Cristiano Ronaldo's January move to Al Nassr.
Advertisement
The fees and wages on offer in Saudi Arabia are eye-watering, with Liverpool rejecting a £150 million deadline-day bid from Al-Ittihad for attacking talisman Mohamed Salah, but with the extra competition comes additional funding for English clubs.
Advertisement
"There's been quite a significant change in the global transfer market with the Saudi Pro League becoming one of the highest spenders globally," said Ross.
"That would be the first time since the summer window of 2016 that one of the big five leagues, LaLiga, doesn't appear in the top-five spenders globally. The Saudi Pro League's replaced them, I think they're the second highest at the moment with over €850 million.
"Also it's another source of funding though – I think almost half of the transfer fees received by Premier League clubs came from the Saudi Pro League.
Advertisement
"So that illustrates that having that extra funding that they're able to capitalise on from Saudi Pro League clubs and other overseas markets is then providing them with additional funds to redistribute to their transfer targets."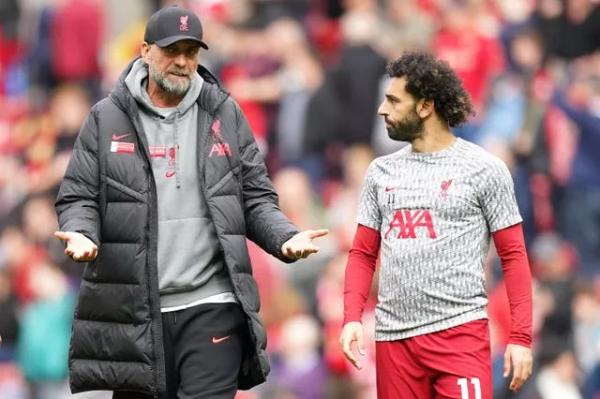 The Saudi window remains open until next Thursday and while clubs could be reluctant to sell with no opportunity to replace departed talent, Ross said: "There is still a chance over the next week or so that we will see further outgoings.
"Being able to operate in a financially-sustainable manner, as well as complying with the relevant financial regulations, is a key part of their activity.
"It's balancing that need for financial sustainability and profitability with the desire for on-pitch success."
Sourse: breakingnews.ie