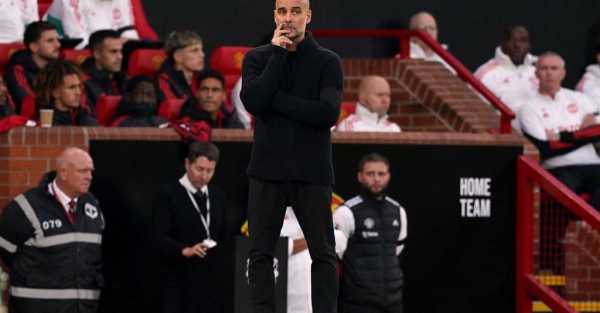 Manchester City manager Pep Guardiola has warned that no club is immune from the sort of crisis that has enveloped rivals Manchester United in recent weeks.
City cruised to a 3-0 derby win at Old Trafford last Sunday, and the pressure on Erik ten Hag was then ramped up further after a 3-0 home loss to Newcastle in the Carabao Cup on Wednesday made it eight defeats from their opening 15 games in all competitions.
Guardiola's side appeared in complete control of the derby as Erling Haaland scored a first-half penalty and then doubled City's lead just four minutes into the second half, later teeing up Phil Foden to complete the scoring.
But the 52-year-old insisted the win had not been as straightforward as many thought.
"It was not easy," Guardiola said. "It helped us to score the second goal early (in the second half) and then we had control but it's never easy. I have a lot of respect for Manchester United.
"The period they have now, we can have it. Nobody is away from these kind of situations. We won the game but that's all."
Having been knocked out of the Carabao Cup by Newcastle in September, City had a rare midweek off this week, which allowed a large delegation to travel to Paris for Monday's Ballon d'Or ceremony, where they had seven players shortlisted after last season's treble-winning heroics.
Haaland was beaten to the main prize by Lionel Messi but took the Gerd Muller trophy as the main striker, while City were named club of the year.
Asked if Haaland had been frustrated to miss out on the Ballon d'Or itself, Guardiola said: "I saw him so happy to be a contender, close to Messi, (Kylian) Mbappe and the rest. It was a good night for Manchester City.
"Big congratulations for Messi. Manchester City was there, it is so important because we have not been there many times. We were important there. (Haaland) has all his career ahead of him so he has to see it as a challenge and think he can be back there next year if he helps the team."
Since returning to Manchester focus has shifted to Saturday's match against Bournemouth, an opportunity for City to go top, at least temporarily, with Arsenal at Newcastle later in the day and current leaders Tottenham not in action until they face Chelsea on Monday night.
City start the weekend two points off the summit but Guardiola is not worrying about the table at this early stage of the campaign.
"Every season is tougher from when I arrived," he said. "Better managers, better teams, but this is the challenge," he said. "What is important is we are still there after 10 games. There are still 28 to play and there is a lot to happen, but the way we are playing we are getting better."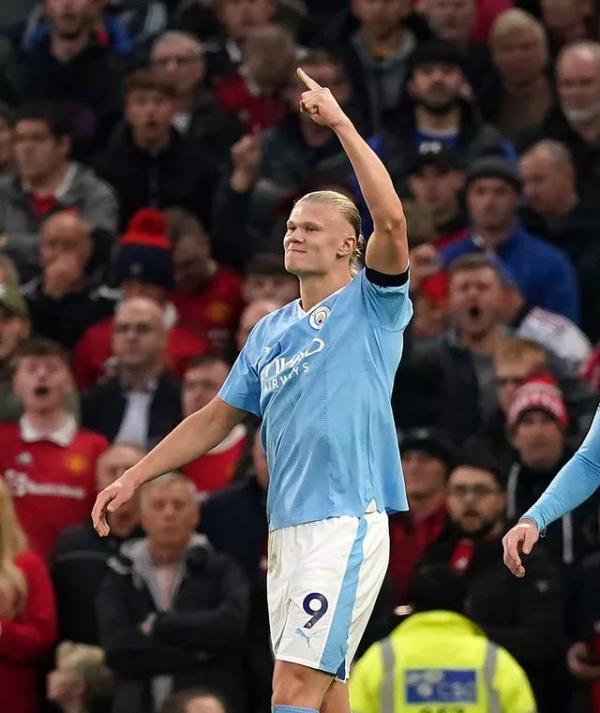 The Cherries ended their long wait for a first Premier League win of the season with victory over Burnley last weekend and Guardiola said he enjoyed the style of Andoni Iraola's side and the way they approached Wednesday's Carabao Cup tie at home to Liverpool, a 2-1 defeat.
"Of course always after the win they are confident," Guardiola said. "They competed really well against Liverpool. Andoni is an incredibly well-respected manager in Spain playing in an offensive style. They don't sit back.
"In Spain he is one of the youngest managers and joining the Premier League is an incredible success. Hopefully he will continue with a good performance."
Sourse: breakingnews.ie