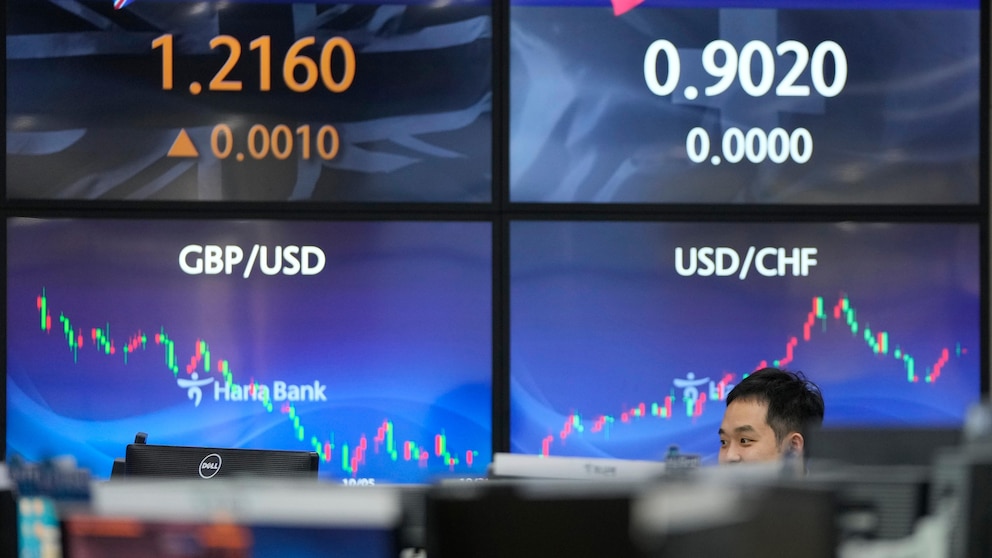 TOKYO — World shares were mixed on Tuesday and oil prices gained as investors awaited a decision by the U.S. Federal Reserve on interest rates due on Wednesday.
European markets advanced while shares were mostly lower in Asia. U.S. futures were mixed.
The Japanese yen weakened against the dollar after the Bank of Japan changed its language on government bond yields to allow yields on 10-year bonds to rise above 1%, calling it "a reference point" instead of a more rigidly set cap.
But the central bank kept its longstanding benchmark interest rate of minus 0.1%. It is on a different track from the U.S. Federal Reserve and other major central banks that have been tightening their monetary policies to counter inflation.
That has led to a dramatically weakening Japanese yen that has raised the value in local currency of overseas earnings by Japan's exporters. On Tuesday, the dollar rose to 150.40 Japanese yen from 149.10 yen.
In early European trading, France's CAC 40 added 0.1% in early trading to 6,832.45. Germany's DAX edged up nearly 0.1% to 14,730.61. Britain's FTSE 100 rose 0.1% to 7,334.64.
The future for the Dow Jones Industrial Average gained 0.3% while that for the S&P 500 edged 0.1% higher. On Monday, the S&P 500 rose 1.2% and the Dow Jones Industrial Average climbed 1.6%. The Nasdaq composite added 1.2%.
In Asian trading, Tokyo's Nikkei 225 added 0.5% to finish at 30,858.85. Australia's S&P/ASX 200 gained 0.1% to 6,780.70. South Korea's Kospi lost 1.4% to 2,277.99. Hong Kong's Hang Seng shed 1.7% to 17,112.48, while the Shanghai Composite declined nearly 0.1% to 3,018.77.
On Tuesday, the U.S. government will release data on employment costs from July through September. Workers have been fighting for higher raises, but the Fed worries that overly high pay increases could fuel more inflation. Also, The Conference Board will release its consumer confidence index for October.
On Wednesday will come the Fed's policy statement and an update on the number of job openings across the country. One way the Federal Reserve could pull off the delicate balancing act of slowing the economy without creating a recession would be if the number of job openings cools without requiring waves of layoffs.
Friday will bring the jobs report for October, which is typically one of each month's most anticipated pieces of economic data.
Profit reports from roughly 150 companies in the S&P 500 also are due. That includes the latest quarterly report from Apple, on Thursday. Because it's the most valuable stock on Wall Street, it is also the most influential stock on the S&P 500.
In other dealings Tuesday, benchmark U.S. crude added 64 cents to $82.95 a barrel in electronic trading on the New York Mercantile Exchange. It fell 3.8% Monday to $82.31. Brent crude, the international standard, rose 72 cents to $87.07 per barrel.
The euro rose to $1.0641 from $1.0617.
Sourse: abcnews.go.com