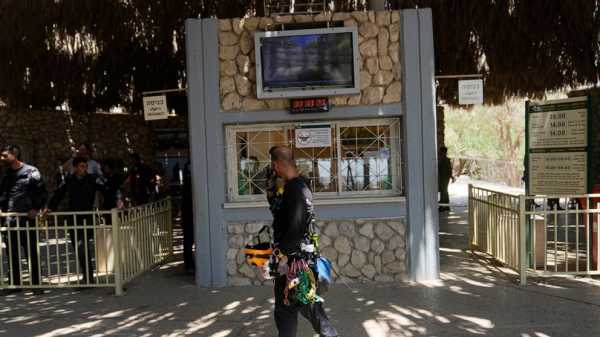 JERUSALEM — An avalanche of rocks tumbled down a hillside in Israel near the Dead Sea on Thursday, Israeli medics said, injuring at least seven people, including children.
Israel's rescue service said the victims ranged from 4 to 40 years old, including a 5-year-old boy in critical condition. A 4-year-old girl was in moderate condition and others were less seriously injured after layers of mud and rocks slammed into the desert hiking trail.
It was not immediately clear what caused the rockslide, which typically occurs when torrential rains or earthquakes create fissures in a rocky hillside.
The Israel-based volunteer emergency medical service United Hatzalah said numerous others were still trapped under the rubble and rescue teams were trying to reach them. Military helicopters were flown in for the evacuation.
The rockslide took place in the Ein Gedi Nature Reserve on the western shore of the Dead Sea, a popular tourist site in the country.
Sourse: abcnews.go.com