Suggestions that Tyson Fury could retire are unfounded, he is set on the Oleskandr Usyk undisputed showdown; Todd duBoef, president of Top Rank, one of Tyson Fury's promoters, tells Sky Sports that the date for the heavyweight championship clash is being finetuned but the fight is next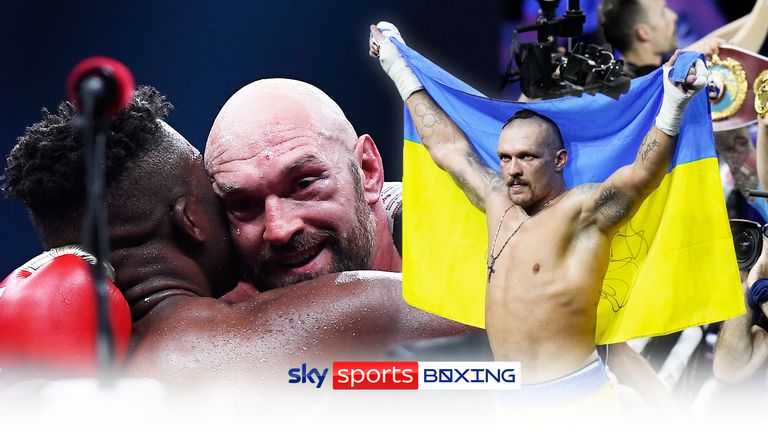 Todd duBoef says that the next time we see Tyson Fury, he will be 'razor sharp', and credits Francis Ngannou for his performance in their fight
Tyson Fury will fight Oleksandr Usyk next with the "heavy lifting" for the deal done, Top Rank president Todd duBoef tells Sky Sports.
Top Rank and Queenberry co-promote WBC heavyweight champion Tyson Fury, who was in action last weekend when he edged out UFC star Francis Ngannou on a split decision in a 10 round non-title bout.
Fury had been eyeing December 23 for his showdown with Usyk. However, after a harder-than-expected clash with Ngannou, who sensationally dropped the Briton in their third round, a date has not yet been set for the undisputed championship fight.
Savannah Marshall – The undisputed boxing champ taking on MMA
Dan Hardy: Anthony Joshua couldn't deal with Francis Ngannou's power!
Stream the best boxing and more top sport with NOW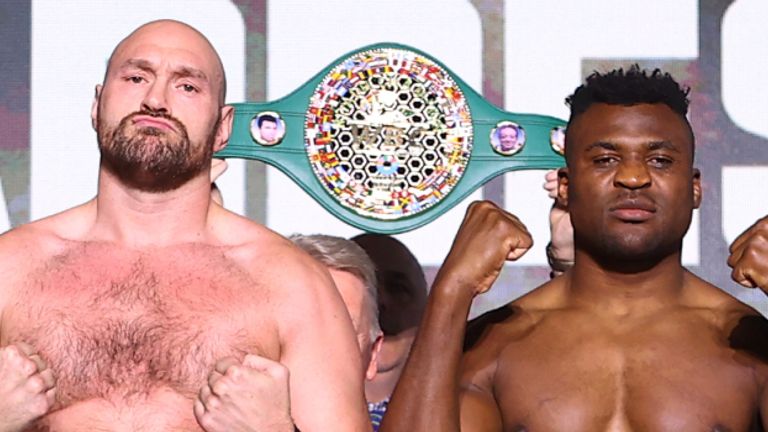 Head of Fighter Operations at PFL Europe Dan Hardy says that Tyson Fury wasn't 'switched on' during his fight with Francis Ngannou and looks at possible future opponents for the former UFC heavyweight champion
It will however be Fury's next engagement and is close to being finalised.
Speaking to Sky Sports, Top Rank president Todd duBoef said: "The heavy lifting's done relatively. The heavy lifting of getting people to agree is done.
"I haven't felt any of the parties involved, that were ready to do this in December, going in a different direction other than going forward.
"Now we're just trying to finetune some of this, the date and everything like that. I think there's a promise, there's a glimmer of hope out there, a big glimmer, that this will hopefully come to fruition.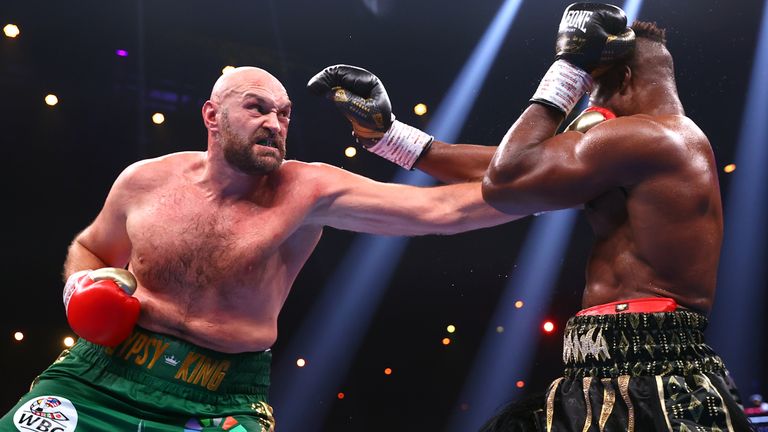 Image: Fury fends off Ngannou
"I think in the coming weeks, it might not be weeks even, days, we should be seeing something that solidifies everything."
Suggestions that Tyson Fury would contemplate retiring, rather than pursue Usyk and the undisputed title can be put aside.
Spencer Brown, Fury's manager dismissed any rumour of retirement saying: "There is absolutely no truth in this, none whatsoever.
"Tyson is raring to go."
With Usyk the ultimate target, the bout with Ngannou, duBoef tells Sky Sports, could stand Fury in good stead.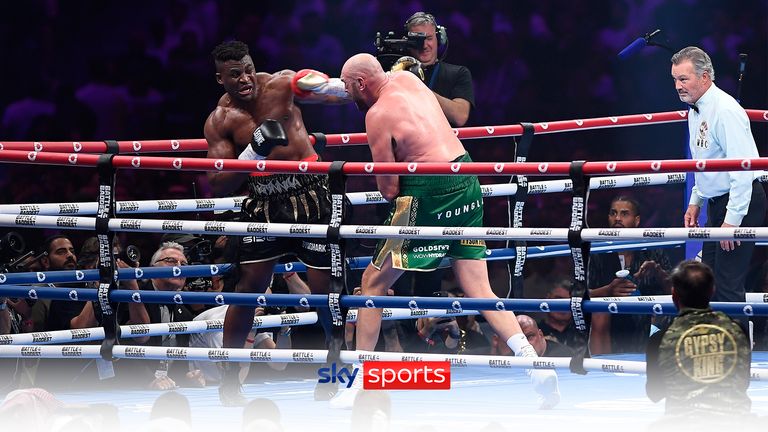 Sky Sports' Matthew Macklin believes Tyson Fury underestimated opponent Francis Ngannou, as he narrowly defeated the former MMA fighter in a controversial points decision
"I think he was clear after the fight saying, 'Hey, this is all on me, I did what I did.' I don't think he showed his full arsenal and when he's razor sharp and he's razor focused, what he's capable of doing and I think on the other hand Francis was able to show what he was able to do when people had such low expectations," he said.
"I think next time you see Tyson Fury he's going to be razor, razor sharp."
'Ngannou can play in the game'
Ngannou, an MMA fighter who hadn't boxed before professionally, now has a plethora of options, particularly in the heavyweight division.
"I think with what he showed, he can play in the game," duBoef said. "He now has a real opportunity in boxing and he can go also proceed with his normal career which was MMA.
"He just kicked open the door for great opportunity for himself and proved to himself and the world that he could fight at the highest level."
Sourse: skysports.com