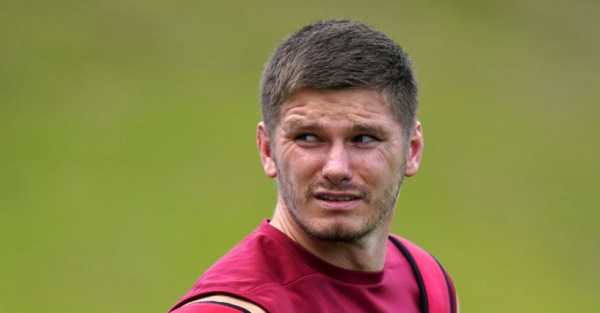 Owen Farrell admits the tackle that resulted in his suspension for Saturday's World Cup opener against Argentina was a mistake.
England's captain is "gutted" to be unavailable for the pivotal Marseille showdown after his dangerous hit on Wales' Taine Basham last month resulted in a four-match suspension that ends after the Pool D clash with Japan.
Advertisement
Farrell initially had his red card downgraded to a yellow by a disciplinary hearing, only for World Rugby to appeal the decision, which was upheld.
"Obviously you don't want to go back too far and I don't want to be sat here talking about this now. I want to be talking about the weekend," said Farrell, speaking about the incident for the first time.
Advertisement
"I made a mistake and I got banned for it in the end. I'm not going to sit here and moan about it now.
Advertisement
"I'm excited for this World Cup to start. I'm excited to see what this team can do and I look forward to being available again.
"I'm gutted not to be playing and I'm gutted not to be available. Especially a big game like this at the weekend.
Advertisement
"I've even always wanted to play at Stade Velodrome, ever since watching the quarter-final in 2007.
"I'm excited for the team now. There's a real good feeling about the World Cup starting in France now. I'm excited to play my role in that."
When asked if he immediately realised his shoulder-led challenge on Basham at Twickenham on September was a red card offence, Farrell replied: "I didn't know at the time. I knew when it came on the big screen.
Advertisement
"It is what it is. I've been banned, I accept that I've been banned. I'm gutted not to be playing but I'm trying to do everything I can for this team."
Sourse: breakingnews.ie