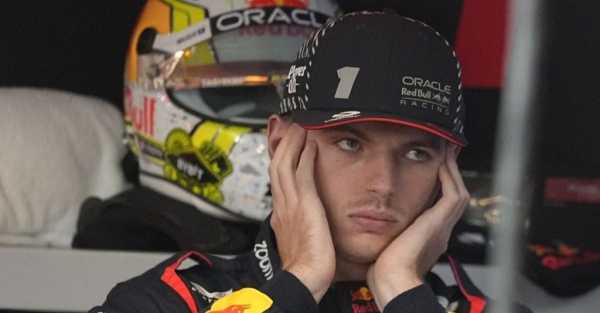 Max Verstappen compared Formula One's £500million Las Vegas Grand Prix to the fifth tier of English football – and suggested the sport's new generation of fans are only interested in partying.
Verstappen will start from second place for Saturday's 50-lap race on the strip after Charles Leclerc put his Ferrari on pole position with a dazzling lap under the Las Vegas lights.
F1 has sold the sport's Sin City comeback after four decades away as the greatest show on Earth, but fans witnessed just eight minutes of practice on Thursday after a drain cover broke free and tore a hole into the underbelly of Carlos Sainz's Ferrari.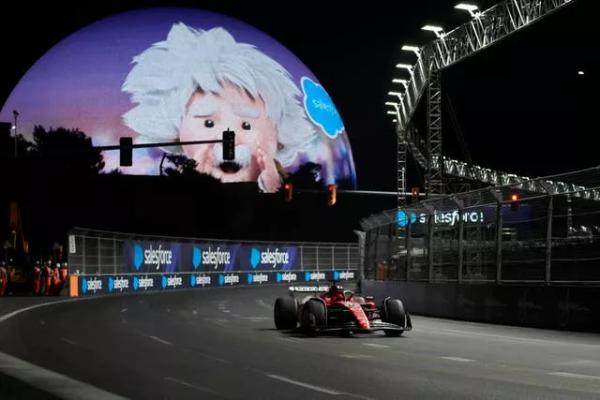 A delayed second practice – which concluded at 4am on Friday local time – took place in front of empty grandstands after angry spectators were turfed out to comply with local employment laws.
An estimated crowd of 70,000 watched qualifying on Friday night while organisers had been expecting 100,000 attendees each day.
Earlier this week, Verstappen criticised F1's maiden street race on the strip as "99 per cent show, and one per cent sport". And in the moments after qualifying, he took another swipe at the event.
"Monaco is Champions League and this is National League," he said.
"I feel like the show is important, but I like emotion. When I was a little kid it was all about the emotion of the sport that I fell in love with and not the show. As a real racer the show shouldn't matter.
"An F1 car does not come alive on a street circuit. It is not that exciting. It is about proper race tracks. And when you go to Monza and Spa, these kinds of places have a lot of emotion and passion, and for me seeing the fans there is incredible. When I jump in the car, I am fired up. I love driving at these kind of places.
"I understand fans need things to do around the track, but it is more important that they understand what we do as a sport. Most of them just come to have a party, drink, see a DJ, or a performance act.
"I can do that all over the world. I can go to Ibiza and get completely s***-faced and have a good time. People come here, but they become a fan of what? They want to see maybe their favourite artist and have a few drinks with their mates, and then go out and have a crazy night.
"But they don't understand what we are doing, and they don't understand what we are putting on the line to perform."
John Legend and Kylie Minogue were among a number of high-profile artists to perform in a dazzling 30-minute Superbowl-style show here on Wednesday, designed to kick-start the penultimate round of the season in style.
Verstappen and his fellow drivers were introduced to the crowd via an elevating platform. Verstappen, who secured his third world title in Qatar last month, later said he felt like a "clown".
In the early hours of Saturday morning, he continued: "As a little kid I grew up wanting to become a world champion. More time should be invested into the actual sport, and what we are trying to achieve.
"The sport should explain what the team has done throughout the season, and what they are working for. That's way more important than having these random shows all over the place. I am not passionate about that. I like passion and emotion.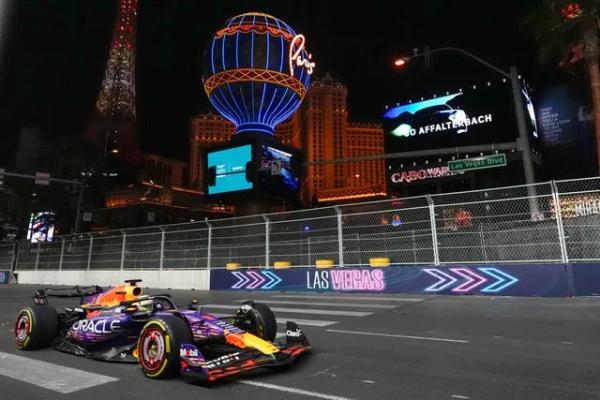 "I love Vegas, but not to drive an F1 car. I love to go out, have a few drinks, throw everything on red and be crazy, but emotion and passion is not there compared to the old-school tracks."
Despite starting behind Leclerc when the lights go out at 10pm local time here on Saturday (6am Sunday GMT), Verstappen will be favourite to take his 18th win of the season. George Russell will line up from third but Lewis Hamilton will start only 10th.
Hamilton, who finished half-a-second behind team-mate Russell, said: "I was lacking confidence and grip. I struggled.
"Yesterday, the car felt better and I was more competitive and I made changes overnight and it didn't feel great today. I have got a lot of work to do."
Sourse: breakingnews.ie