Marti Cifuentes has been named as the new Queens Park Rangers head coach. Speaking to Sky Sports earlier this month, the coach from Catalunya explained his football philosophy and revealed his unusual journey through Scandinavia… via Millwall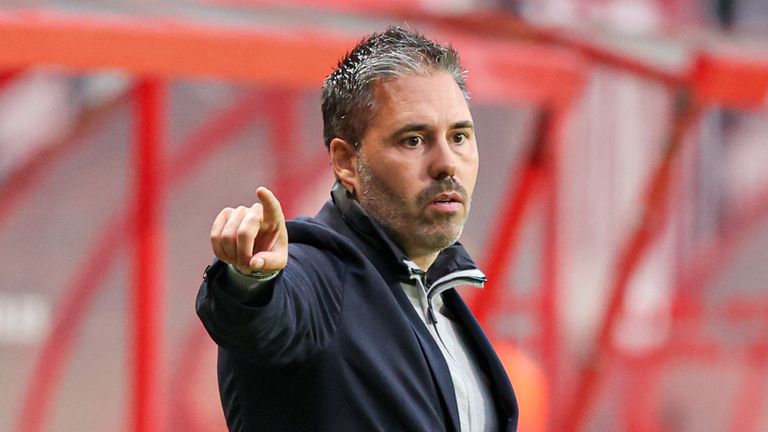 Image: Marti Cifuentes has left Hammarby to become the new head coach of Queens Park Rangers
Marti Cifuentes had been the youngest coach in Spain but he was ready to test himself abroad. There was interest from China. A move to South America was an option. Instead, he chose Scandinavia. It has led him to England and Queens Park Rangers.
But why Scandinavia? "Probably because I did not know how bad the weather was," he tells Sky Sports. "I have always been a curious person. After several years in the third tier of Spanish football, I wanted to find something that could develop me even more."
It was serendipitous, really. Only Sweden and Norway were playing football during the summer months. He went on a fact-finding mission and made contacts. As an English speaker, it made sense. "The idea was to be there one year. That was seven years ago."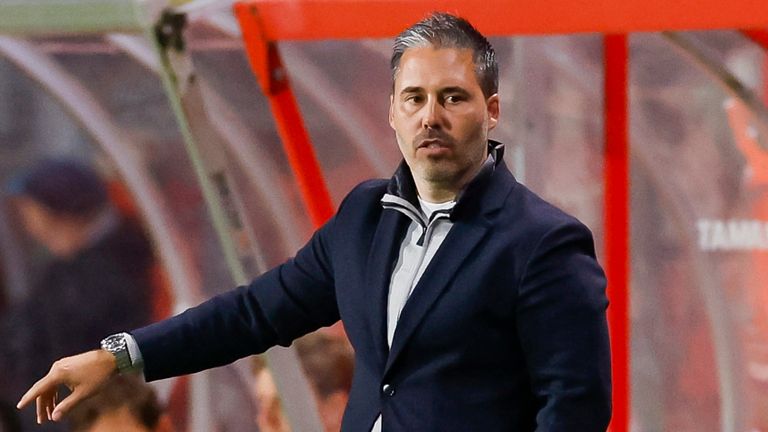 Marti Cifuentes discusses the elements that make up his football philosophy
His first stop was AIK in Sweden, working in the academy there, before becoming head coach of Norwegian side Sandefjord. There was a successful spell in Denmark with Aalborg that he decided to cut short to seize the opportunity back in Sweden with Hammarby.
It was there, in front of crowds of 30,000, that he helped revitalise the Stockholm side, taking them back into Europe. He revelled in the atmosphere. "It was what attracted me to Hammarby," says Cifuentes. "I am a person who needs that kind of pressure."
Last season was trickier than his first. All Scandinavian clubs face the same challenge. Clubs come in for their players so continuity is difficult. "In our case, it was extreme. We sold eight of our 11 starters." It was no surprise that it disrupted progress.
But Cifuentes found a way, even with players who did not suit his style. "We signed players who were not the best, according to the way that I would like to play football, but as a coach you have to adapt or die." Hammarby lost only one of his final 12 games in charge.
Having grown up in Catalunya, the way that Cifuentes, 41, would like to play football is rooted in the Johan Cruyff school. It was through the Cruyff Institute that he secured a coaching placement at Ajax aged 26. "I fell in love with football thanks to him," he explains.
But his reference points are eclectic given his unusual background. The temptation is to group those experiences coaching in Norway, Denmark and Sweden together, but Cifuentes speaks eloquently and knowledgeably about the subtle differences in each country.
"In Sweden, when I arrived, most of the clubs were still under the influence of Roy Hodgson and Bob Houghton from the 1970s. It was 4-4-2, high pressing and long balls. Extremely different from what I knew. But it was a good learning curve for me.
"Norway does not have this same British influence. The main influence there was Nils Arne Eggen, the legendary former Rosenborg head coach, so a lot of clubs there, maybe 80 per cent of them, played 4-3-3 in a very Norwegian way with runners in midfield.
"Denmark was totally different. In my childhood, I had grown up with Michael Laudrup, so I had this idea that it would be technical but it was the most physical of the three. I learned a lot. It was very physical with lots of man-marking and individual duels.
"Sweden has now become very rich tactically. It is surprising. When I first came here in 2016, I felt it was already sparking. Now, there are a lot of young coaches. It has become a very interesting league from a tactical point of view, from a pure coaching perspective."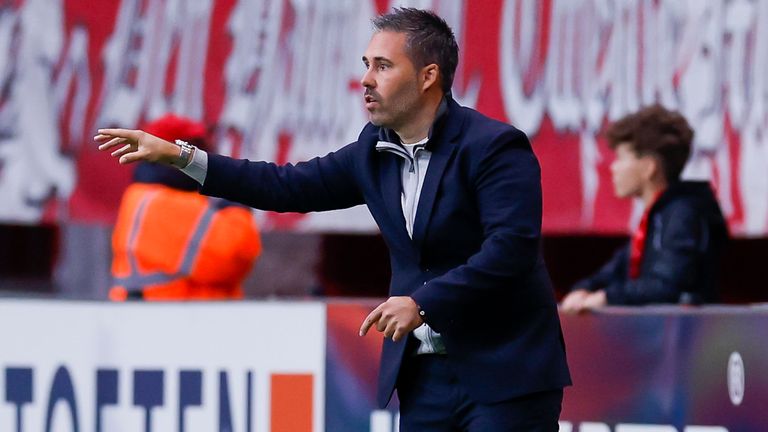 Image: Marti Cifuentes had a taste of European football during his time at Hammarby
But his own vision of the game remains consistent.
"I don't think this will ever change. As a coach, you have to be very honest with yourself so that the players trusting you. People say that footballers are not very smart. I do not agree. They are very good at telling whether you are telling them the truth or not."
So, while he respects the work of Diego Simeone, he says: "I do not share at all his view of football." He references the great teams from Ajax to Barcelona to Manchester City. "They all start by having the ball. That is a common pattern in all the big teams," he explains.
"A misunderstanding of the positional game is that people forget it is a very dynamic way of playing. Sometimes we connect position with something really static but it is the opposite. It is a proactive way of playing that gives a lot of freedom to the players."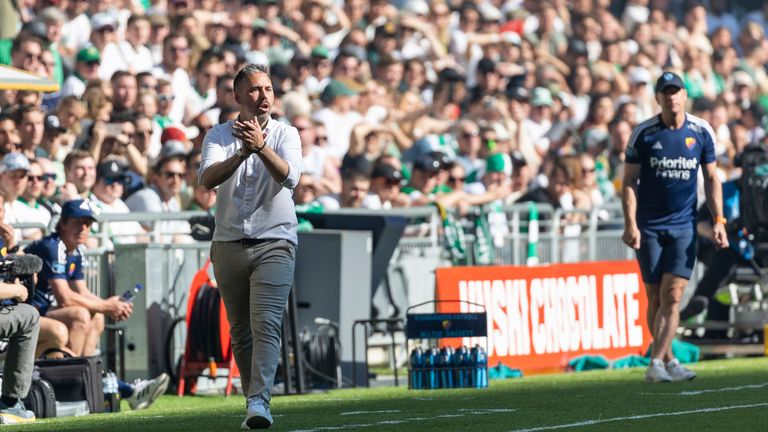 Image: Marti Cifuentes had to learn to handle the pressure of big crowds at Hammarby
He recalls the naysayers regarding Pep Guardiola. "I remember people saying, 'This is England. It is not going to work. We do not play that way.'" Interestingly, his own experiences in English football actually predated the City boss. Cifuentes spent some time at Millwall.
It was after his placement with Ajax came to an end. He spent a week with Arsenal before realising the travel to north London was unfeasible. An opening emerged at Millwall. The club was playing in League One under Kenny Jackett. A far cry from Amsterdam.
"You can imagine going from watching Ajax versus Feyenoord to watching Millwall versus Leyton Orient," laughs Cifuentes. But he remembers the atmosphere. "Millwall were in League One but they had 10,000 or more there. That was shocking to me."
He adds: "I just wanted to understand other ways of thinking and of playing football. I don't pretend to be right all the time. Sometimes I like what I see so I can take this idea here or there and sometimes I just don't like it. In that sense, it was a fantastic opportunity."
Get Sky Sports | Stream the biggest moments on NOW
Now, another opportunity presents itself – with QPR. Those Scandinavian connections run deep. His girlfriend is from Sweden. His children were born in Norway. But England has always been part of his plans for a coaching career that started aged 21.
"I don't think you will find a manager in the world who would say no to having the opportunity one day to coach in England. It is special because of the fans, the community, the intensity of the game, the schedule, the amount of historical clubs."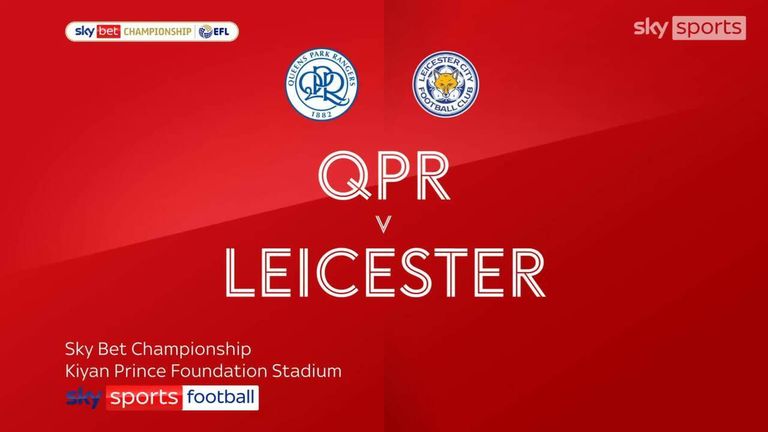 Highlights of the Sky Bet Championship match between QPR and Leicester City
QPR are getting a coach who is ready for the next step. One with a background in academy coaching who wants to develop players. "We must always look to the academy first," he says. At Hammarby, he brought the average age of the side down from 28 to 24.
This is a coach with principles but one who has learned to be flexible. "It was impossible to succeed doing the same thing everywhere. You need to understand context and culture. The culture of the club, the city, the history of the club, all this comes into it."
His journey through Scandinavia has taken him to the Championship. "I moved out of my comfort zone and it helped me to grow." One thing is for sure. The weather will not be a problem. "I survived seven years in Scandinavia," he adds. "I am ready for anything."
Sourse: skysports.com