Sheikh Jassim withdrew his £5bn offer to buy Manchester United last month; Sir Jim Ratcliffe is now set to buy 25 per cent of the club for more than £1.25bn; Sheikh Jassim wanted to clear club's debts and invest more than £1bn in infrastructure projects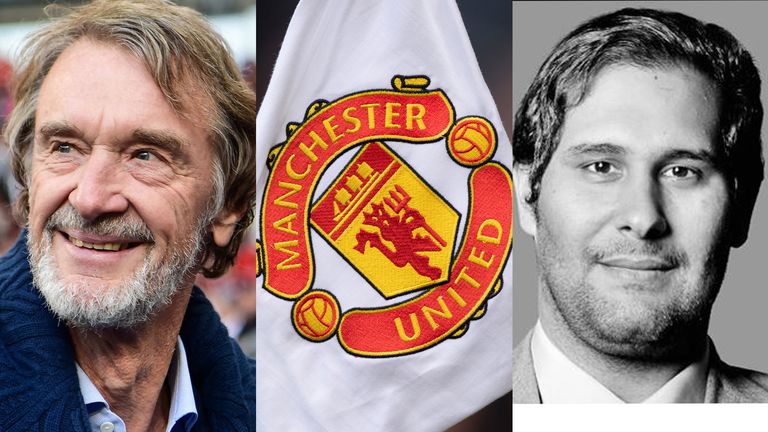 Image: Sir Jim Ratcliffe (left) and Sheikh Jassim (right) made bids for Manchester United
Sheikh Jassim remains a Manchester United supporter and wants them to be as successful as possible despite failing to agree a deal to buy the club from the Glazers.
Sheikh Jassim disbanded his bid operation after withdrawing his £5bn offer to buy United last month. Sir Jim Ratcliffe is now set to purchase 25 per cent of the club for more than £1.25bn.
The bid cost Sheikh Jassim millions of pounds but he walked away after failing to agree a deal with the Glazers, who have owned United since 2005 but have been looking to sell since November 2022.
Stream the Premier League and more with NOW
Get Sky Sports | Download the Sky Sports app
Watch free Premier League highlights
The Qatari bid was for 100 per cent of United in a debt-free deal. Sheikh Jassim also wanted to clear their debts and invest $1.7bn (£1.38bn) on infrastructure projects.
Meanwhile, one of United's biggest shareholders has told the Financial Times that he does not know what is happening with Ratcliffe's proposed deal to buy a minority stake.
Nick Train, of UK fund managers Lindsell Train, said: "I've got to assume that we're closer to some sort of an announcement or crystallisation of value but who knows when or quite what shape it will take if the rumours are correct.
"I've no basis for knowing if they are or not."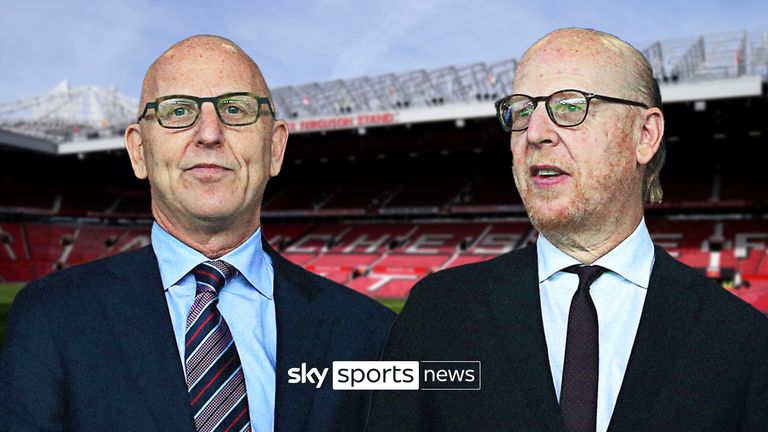 Kaveh Solhekol questions whether the Glazer family ever wanted to sell Manchester United with Sir Jim Ratcliffe close to agreeing a deal for 25 per cent of the club
Lindsell Train owns about 20 per cent of United's class A shares, which are traded on the New York Stock Exchange.
Train said the takeover process has been "extremely convoluted and lengthy".
Neville: Ratcliffe won't let investment go down drain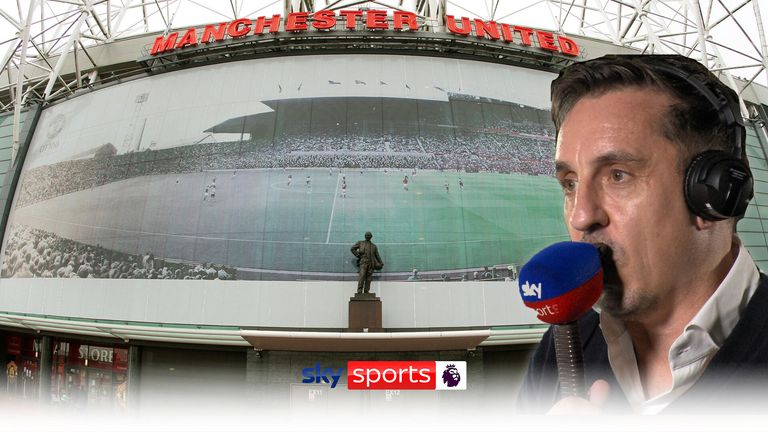 Sky Sports commentator Peter Drury asks Gary Neville on his podcast what he would change if he was rich enough to buy 100 per cent of Manchester United
Ratcliffe is to commit $300m (£245m) from his multibillion-pound fortune to United's ageing infrastructure as part of his deal to acquire a 25 per cent stake in the club.
Gary Neville said: "What we need to hear is the full proposal and how it is going to work.
"You don't sit here as a Manchester United fan wholly impressed by the idea of £245m going in to improve the stadium because we know that Real Madrid and Barcelona are spending a billion to get their stadiums right with a full refit, and we know that other clubs have spent significantly more.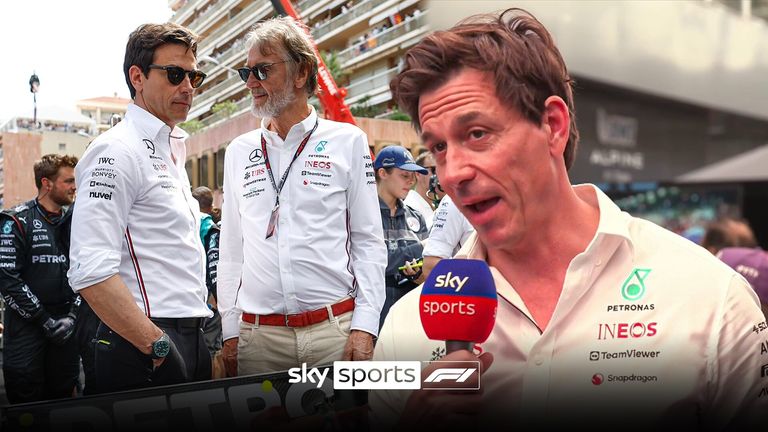 Toto Wolff responds to the rumours surrounding his interest in joining Sir Jim Ratcliffe's Manchester United bid
"So we know that is not actually going to touch the sides properly of a full refurb of Old Trafford, but what it is is a significant amount of money – and Sir Jim Ratcliffe is a smart and successful businessman.
"He's not going to put £245m into something and let it go down the drain, so I suspect it is probably the first instalment of some sort of plan that means that they will phase the refurbishment of the stadium over two or three different seasons.
"It sounds to me like they will do it in phases."
'Man Utd looks like a business that is failing'
Ratcliffe's purchase of a 25 per cent stake will come almost exactly a year after the Glazer family, which has controlled the club since 2005, began to formally explore a sale.
Adding together the cost of the stock purchase and the other capital for investment means that Ratcliffe will be committing about £1.5bn on day one of his United interest, although that figure could vary depending on the price he ultimately pays for the shares.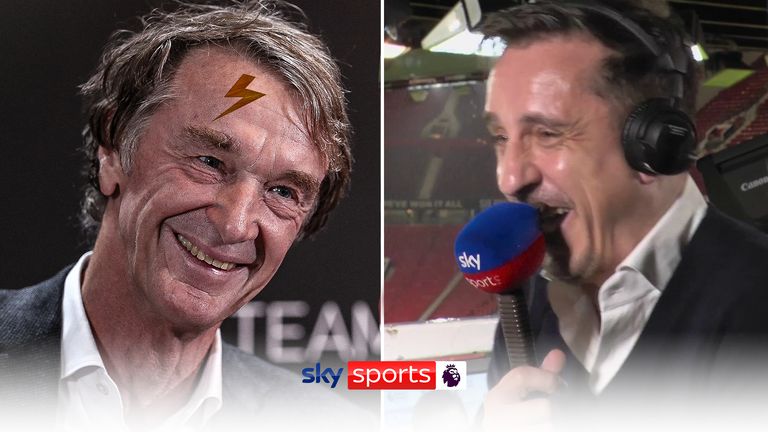 Gary Neville discusses the problems Manchester United currently face and joked the club need something magical to turn things around
United have spent more than £2bn in the 21st century on player signings, with £183.5m spent in the last summer transfer window.
Rasmus Hojlund cost £72m from Atalanta, while Mason Mount arrived from Chelsea for £60m, but both are still adapting to life at Old Trafford.
The club's Carrington training ground was constructed with a budget of £22m, with tens of millions more spent further down the line.
Neville, however, feels United as a business are failing, saying: "If he puts some money in then it at least might deal with some of the issues that exist within the stadium.
"You don't go into successful clothes shops or hairdressers or petrol stations or banks with leaking roofs. A leaking roof is really clear evidence that a business is not being invested in, a business is not being looked after and a business that is failing.
"I know we joke about it, but it's a really serious thing. I take great pride in that stadium, that stadium has been my life.
"When I look over it and I see the paint has been rusted or it has not been painted or the roof is leaking and that the concourses are so tired and that the hospitality is way behind everywhere else and that the fan experience outside is probably the worst in the league, I genuinely, honestly wince inside."
Sourse: skysports.com