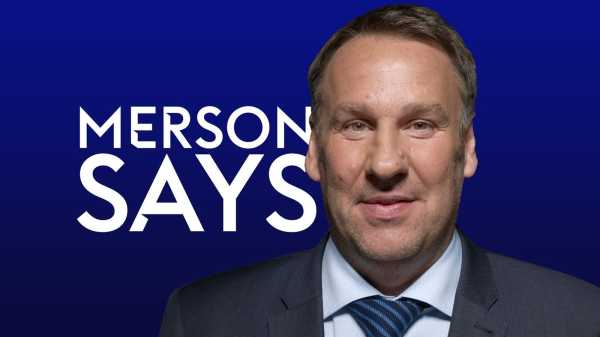 Paul Merson says Manchester United should try to sign Harry Kane as soon as possible if they want to have any chance of winning the Premier League.
Kane's Tottenham contract expires at the end of next season and Man Utd – who do have a longstanding interest in signing the England captain – are prioritising signing a new forward in the summer.
In his latest column, Merson explains why Kane's motivations – both on and off the field – will help to decide his future, while he also discusses Arsenal's "mind-blowing" 3-2 win over Man Utd, and why Chelsea cannot be counted out of the race for the top four.
Live Premier League table | Fixtures | Results
Watch free Premier League highlights
Get Sky Sports | Download the Sky Sports app
'Man Utd should offer £100m for Kane'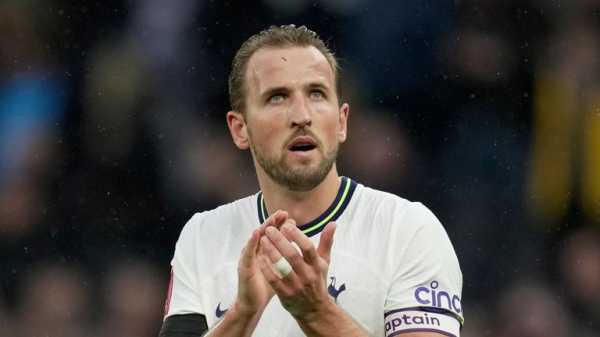 Image: Harry Kane has 18 months remaining on his Tottenham contract
Is Harry Kane going to go for individual records or is he going to go for medals? I don't see him winning anything at Tottenham. He's going to beat Jimmy Greaves' goalscoring record, which is a phenomenal feat. He's got a chance of beating Alan Shearer's Premier League record at Tottenham.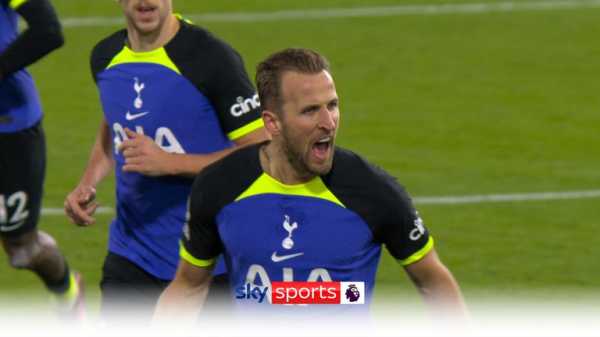 Watch Kane's record-equalling 266th goal for Tottenham against Fulham from all the best angles with the striker providing analysis of how he did it
Tottenham have been good to Kane at the same time as Kane's been good to Tottenham. He's got kids, he's married – he's got to play where he's happy. Would you want to change all that?
Trending
Transfer Centre LIVE! Danjuma, Kane, Lampard replacement latest
Papers: Brighton value Chelsea target Caicedo at £100m
Liverpool 'favourites to sign Bellingham' despite Man City interest
Ten Hag: We'll do everything to end trophy drought | 'Utd is Rashford's club'
Pope 'best goalkeeper in the world' | 'Ten straight clean sheets is phenomenal'
Arsenal transfer rumours: Gunners match Dortmund's £13m Fresneda bid
Nketiah has made Jesus' spot his own – but should he keep it?
F1 slam FIA president for 'unacceptable' claim sport is not worth $20bn
Kane open to signing new Spurs contract | Bayern still keen but chances 'slim'
Merson Says: Man Utd should offer £100m for Kane | Arsenal were mind-blowing
He's the best centre-forward in the world. If I'm Manchester United, I'm spending £100m on Kane tomorrow. They just paid £80m for Antony and he won't score as many goals in 10 years as Kane would score in a season for Man Utd.
Kane can play until he's 37 because he doesn't have to have pace – his game's not about pace. He's got the brain, he can come short, find the passes and score the goals. He has everything.
Also See:
If Man Utd want to be anywhere near winning a title, they need a Kane. Seeing them against Arsenal, they're a long way off still.
Kane to Chelsea? That can't happen. If he comes to Chelsea, he loses his legacy at Tottenham. Tottenham fans would go mad. For him to go over to Chelsea, it would be the next notch down from going to Arsenal. Chelsea and Tottenham don't get on.
'Arsenal were like the big bad wolf'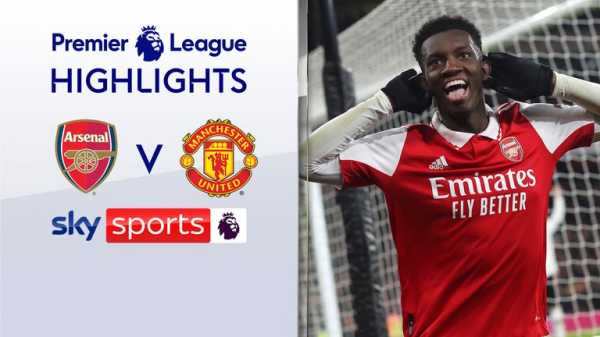 FREE TO WATCH: Highlights from Arsenal's win against Manchester United in the Premier League on Sunday
I thought Arsenal were mind-blowing against Man Utd. For the final 20 minutes, the pressure was constant. They just suffocated Man Utd. They picked the right pass and never panicked. They were just like the big bad wolf – they just blew the house down.
You always think with Manchester City that they're going to score before the end and you're getting that with Arsenal now. It was phenomenal to watch.
I thought Eddie Nketiah would do a job for three, four, five games. I didn't think he'd do it over this amount of games.
I like him as a goalscorer. I played with and against Gary Lineker, when the ball used to hit the post, he'd tap it in, and people would say, 'oh, that was easy'. But no one else was there, pushing him out the way to score. That's the thing with Nketiah.
He scored at Brighton the other week, and there was no way (Gabriel) Jesus was scoring that. He scored again on Sunday when there was no way Jesus was scoring that.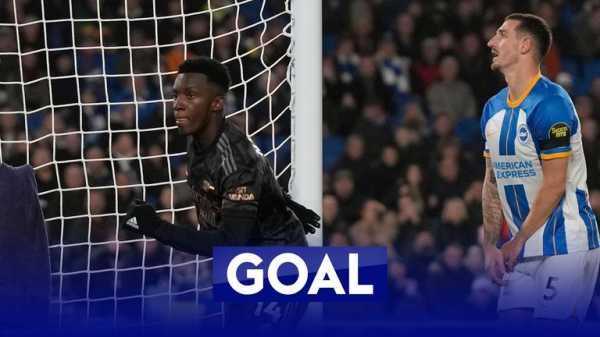 Eddie Nketiah scored Arsenal's third in their 4-2 win at Brighton
He's been outstanding. He's lively and he's been very good outside the box. He's scored big goals at big times.
But when you've got those players behind you, you've got every chance of scoring goals. They're completely and utterly on top of their games.
'Chelsea's future looks bright'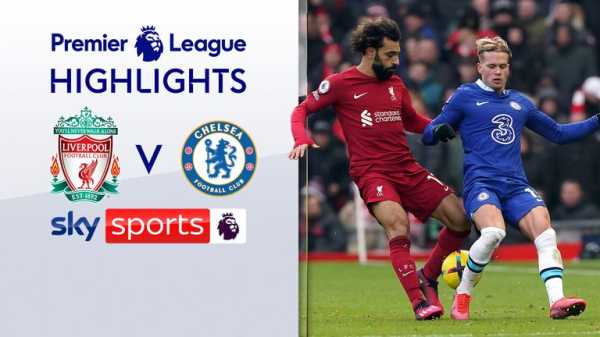 FREE TO WATCH: Highlights from the goalless draw between Liverpool and Chelsea in the Premier League on Saturday
I don't worry about Chelsea. I think they'll be just right.
If you look at Graham Potter's career at Brighton, I thought they were one of the best teams in the league from box to box. When he left there, they started scoring goals, so that might worry you a little bit. But I think he needs time and a pre-season, to get his players in and get them playing the way he wants to play.
I think Chelsea will go on a little bit of a run. He's got to start somewhere. It's been a bit of a nightmare situation, but they've brought in a lot of young players and the future does look bright.
I don't think it's fair to bring in someone to a club like that and not give him time to have a pre-season. If he's where he is now this time next season, then there's alarm bells.
They're 10 points behind Newcastle, who are the team I think they've got to chase down. I think Man City, Man Utd and Arsenal will be in the top four. If you beat Newcastle at home then it's seven points. There's a chance if they can get on a run. There's still a lot of games – people forget we had a World Cup. We're only on halfway now.
Mykhailo Mudryk looks like an outstanding buy. He looked very lively and pacey [against Liverpool]. Jurgen Klopp brought James Milner off in no time against him on Saturday. Joao Felix will come back, so you've got him and Kai Havertz with Mudryk. It looks lively.
They look solid at the back, too, with two clean sheets on the trot. Benoit Badiashile's looked outstanding – and he's playing with one of the greatest of all time with Thiago Silva. He's still one of the best now and he's 38. Even all of his headers are knocked down to people. I can't talk highly enough of him. If we talk about Virgil van Dijk as a Rolls Royce, then Silva's a vintage Rolls Royce.
Sourse: skysports.com