Speaking on the Gary Neville Podcast, the Sky Sports pundit says even the Class of 92 team would struggle in this Manchester United environment; Erik ten Hag's side lost 3-0 to Man City to leave them with five defeats in the first ten Premier League games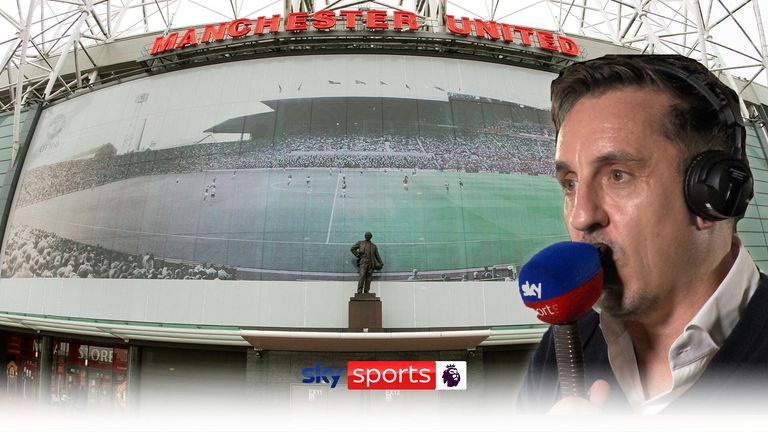 What would Gary Neville change if he was rich enough to buy 100 per cent of Manchester United?
Gary Neville has sympathy with the situation the current Manchester United players are in, saying even the 'Class of 92' would have struggled in the "cultural toxicity" that exists at the club.
United were humbled 3-0 by local rivals Man City in the Manchester derby, to leave Erik ten Hag's side with five losses from their opening 10 Premier League matches and 11 points behind the top-flight summit. It is also the highest number of defeats United have picked up in the opening 10 games of a league season since 1986.
Man Utd 0-3 Man City – report & highlights
Neville and Carragher's full heated debate on Ten Hag
Get Sky Sports | Stream the biggest moments on NOW
Speaking on the Gary Neville Podcast, the Sky Sports pundit says the environment the Glazer family have created means any player is "set up for failure" at the club – even the successful group of young players that Neville was a part of in the early 1990s.
"These are not bad lads in this dressing room, but there is a real feeling of low [morale] at the club," Neville said of the current United squad.
"If we [the Class of 92] had come into the club at this moment in time, in this environment, we wouldn't be successful.
Twitter Due to your consent preferences, you're not able to view this. Open Privacy Options
"As talented as the group I came through with – Ryan Giggs, David Beckham, Paul Scholes – if they came into this environment today, they would be set up for failure. So I don't blame these players anymore.
"I've always said: if the children are misbehaving and ill-disciplined for many, many years, you eventually think: 'it's got to be coming from above, that'.
"In the last 10 minutes, I hated what I saw on the pitch. Marcus Rashford, a fantastic player, looks like he's sulking on the way off. Antony is there shaking his head on the bench.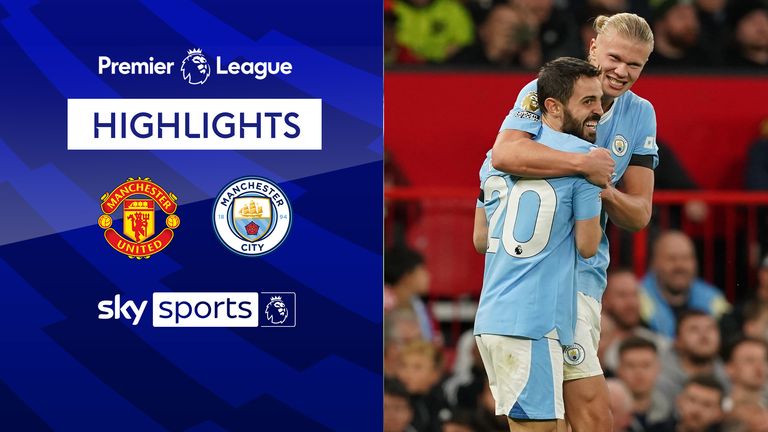 FREE TO WATCH: Highlights from Manchester City's win against Manchester United in the Premier League
"Bruno Fernandes is the captain is walking around and you know what he's going to do in the last 10 minutes. It's almost like you can read it like a book: he's going to get booked, whinge, kick someone. It's all for show, there's nothing there about it.
Keane: I would strip Fernandes of the captaincy
"He's a massively talented player, he's Manchester United's best player with goals and assists written all over him. And he deserves to play in a great team and a fantastic team.
"Erik ten Hag is a fantastic coach, we know that, we can't dispute that. Jose Mourinho is a fantastic coach, we can't dispute that. What we have to dispute is why they keep failing at this football club. Answer that question.
"It's not because of one player, or their [managerial] ability. They can all take the responsibility, the medicine and say: 'I didn't achieve what I wanted to achieve'. But it's about cultural failure, and that's it."
'Man Utd is now a graveyard for players'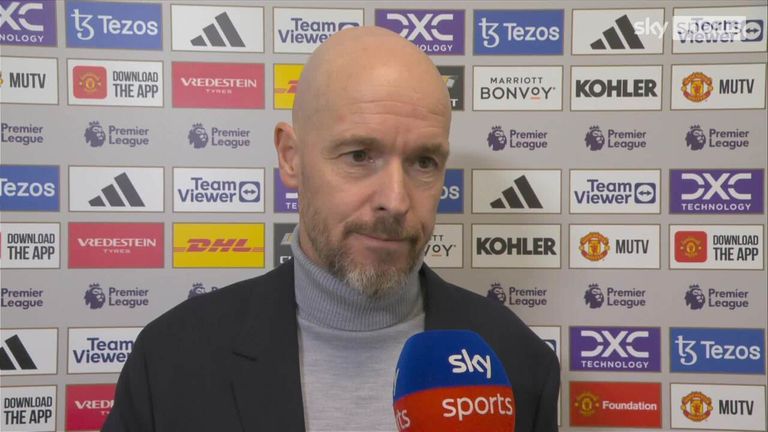 Erik ten Hag felt Manchester United's game plan was good against Manchester City but his players made the wrong decisions as they were beaten 3-0 at Old Trafford
Neville believes that, if the "cultural toxicity" continues at Old Trafford under the Glazers, then Ten Hag risks the same fate as his sacked predecessors.
"Another manager will be put under more problems. I don't think Ten Hag had a great day today. Ultimately, Ole Gunnar Solskjaer, Jose Mourinho and Louis van Gaal had many bad days," Neville said.
Pressure mounts on Erik ten Hag
"Every manager that comes to Manchester United, we start to think they're the problem at a certain point. We start to think the players bought for £50m, £60m, £70m – even though other clubs want these players by the way on the way in and they chose Manchester United from a better deal – and it ends up being a graveyard for them.
"There is a cultural thread of negativity and toxicity that runs through this club that is not going away. And this team struggled [in their wins] against Brentford, Copenhagen and Sheffield United. This week can kid you on a little bit, but it doesn't kid those who have been here for 10 years.
"I don't know how it ends. Man City, Liverpool, Arsenal, Tottenham, Aston Villa, they're all pretty well run now from top to bottom. Manchester United are not a well run football club and the owners are the problem."
Ratcliffe proposals creating uncertainty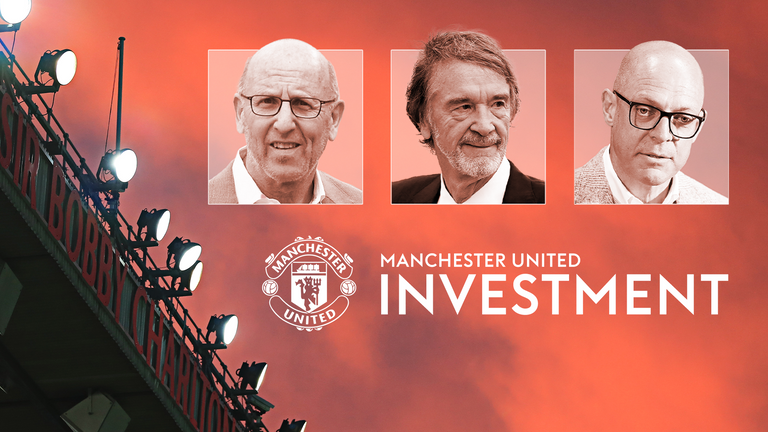 Image: Sir Jim Ratcliffe's proposed three-person committee
Neville also believes the uncertainty surrounding Sir Jim Ratcliffe's involvement at United is also a problem at United.
Ratcliffe to form new three-person football committee
As part of the £1.3bn deal for a quarter of the Premier League club, Ratcliffe's deal for a minority stake would give him control of football operations at Old Trafford.
Ratcliffe is proposing a new Manchester United football committee of himself, Joel Glazer and Sir Dave Brailsford if his deal to acquire 25 per cent of the club is agreed.
"Imagine the Manchester United football department: they're being told that someone is going to come in and take it over with Sir Dave Brailsford," added Neville.
"Imagine what all those people in that football department] think they're all unsure. And we need Daniel Radcliffe not Jim Ratcliffe!"
Sourse: skysports.com