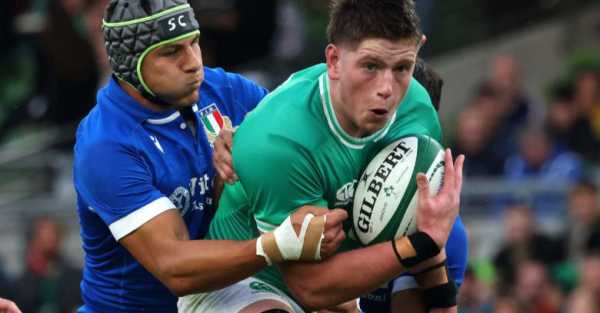 Ireland lock Joe McCarthy says wrestling matches and reassuring chats with his younger brother helped pave the way to his maiden Rugby World Cup.
The 22-year-old only made his international debut against Australia last autumn and was included in Andy Farrell's 33-man squad for France despite just 129 minutes of Test experience across three caps.
Advertisement
McCarthy hails from a family of rugby fanatics, with junior sibling Paddy following in his footsteps at Leinster and elder brother Andrew playing tag for special needs side Seapoint Dragons.
"We'd always be wrestling a good bit, me and Paddy," McCarthy said of his childhood.
Advertisement
"Rugby is huge (in the family), my older brother Andrew plays tag rugby with a special needs team. My younger brother, it's all we've done pretty much for our whole lives.
Advertisement
"Sometimes you get nervous for a game and my brother's like: 'Literally, this is all you do, for the last 15 years of your life, all you've done is rugby,' so he usually calms me down.
"Me and my brother, especially, we'd watch rugby together, watch games on TV, get up for Super Rugby matches in the mornings, watch the internationals if the All Blacks play, all of that. It's been a huge part of our lives."
Advertisement
Advertisement
Paddy – a member of Leinster's academy, who plays at prop – has represented Ireland at under-20 level.
Asked if he had spoken with his brother about potentially being future Test team-mates, McCarthy said: "Yeah, especially now that it is more realistic.
"We've never played together, he's two years younger than me.
"We've definitely talked about that, it would be class if we get an opportunity to do that."
Advertisement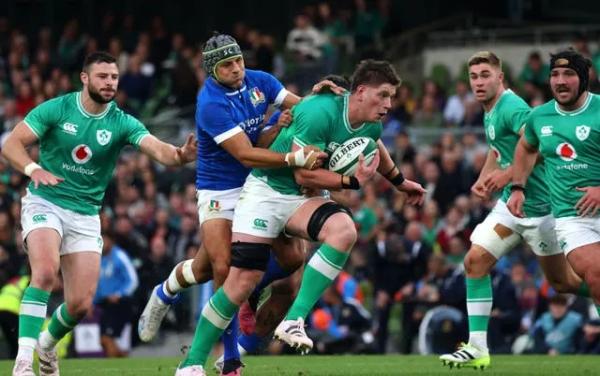 McCarthy is pushing for involvement in Saturday's Pool B opener with Romania in Bordeaux, having made his sole Test start in last month's warm-up win over Italy.
Despite his rookie status, he was determined not to have to wait a further four years for a chance on the biggest stage.
Advertisement
"I was absolutely delighted the coaches trusted me to pick me in the squad," he said.
"I rang my parents, they were delighted to find out, and my brothers. They were just really happy for me, it was a very cool moment.
"You're never really looking too far ahead but World Cups, you get very few opportunities to have them.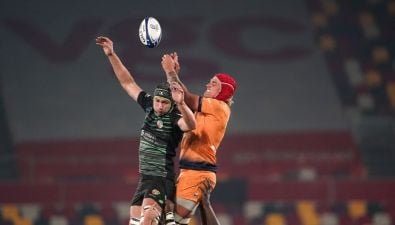 Sport Bastien Chalureau says he is 'not a racist' follow… Read More
"They're every four years, so you're looking at that and I'm like: 'If I don't make this one, it's a long time until there is another opportunity to make it.'
"There are so many more eyes on the World Cup. It's such a big deal. Everyone in Ireland is always talking about it.
"It's all the best players playing on the biggest stage, so it's definitely somewhere you want to get to."
Sourse: breakingnews.ie