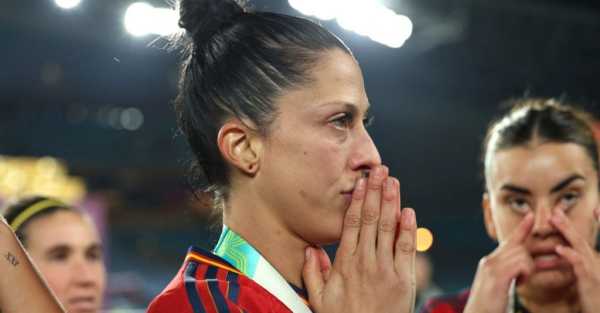 Jenni Hermoso has accused suspended Spanish football federation president Luis Rubiales of a sexual assault, according to reports in Spain.
Rubiales kissed Hermoso on the lips during the trophy presentation following Spain's victory over England in last month's World Cup final.
Advertisement
Hermoso said the kiss was not consensual, and although FIFA has suspended Rubiales pending an investigation into his behaviour, he has refused to resign.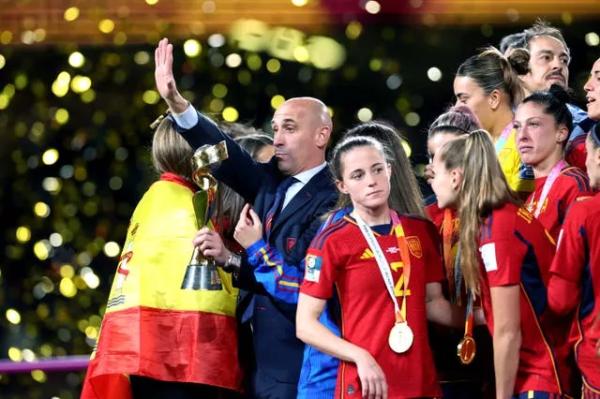 A number of media outlets in the country reported that the national prosecutor's office had received the accusation from Hermoso on Tuesday.
Advertisement
The PA news agency has contacted the prosecutor's office but did not receive an immediate response.
The Spanish football federation (RFEF) issued an apology on Tuesday, with current president Pedro Rocha distancing the federation from what Rubiales had done, and saying his actions had caused "enormous damage".
Advertisement
Later the same day the RFEF announced the dismissal of World Cup-winning coach Jorge Vilda.
The 42-year-old had been the only member of Spain's backroom staff who had not quit in protest at Rubiales' refusal to step down. Vilda had also applauded Rubiales at an emergency general assembly of the RFEF on August 25 when the latter said he would not quit.
Advertisement
Advertisement
The RFEF issued a glowing statement in praise of Vilda on Tuesday in confirming his dismissal, but said his exit was the first of a number of "renewal measures" planned by Rocha. Montse Tome was later confirmed as Vilda's successor.
Concerns over Vilda's coaching methods and regime were reported to have been a key factor in 15 Spain players refusing to play for the national team last year, but the federation, under Rubiales, refused to budge.
Vilda told Spanish radio network Cadena SER following his dismissal: "In sporting terms, I am going to accept all the criticisms, but on a personal level I think it has been unfair.
Advertisement Advertisement
"It has been a special year. Nothing has ever been said directly, but indirectly things have been said that do not suit me. Things have been said that are not true.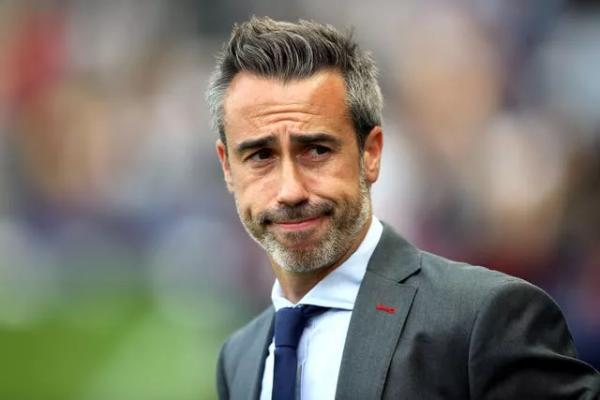 "The explanation is that there have been 'structural changes'. After everything I have achieved, of working hard as just another worker, I have a clear conscience.
"I have given 100 per cent and I don't understand it – I didn't see my dismissal as deserved."
It is not yet clear whether Vilda's dismissal and Tome's appointment will be enough to prompt a return to action by Spain's World Cup-winning squad for the Nations League matches against Sweden and Switzerland later this month.
The 23 players had been part of a group of 81 who had said they would not make themselves available for international duty until Rubiales had resigned.
Sourse: breakingnews.ie