Watch India vs New Zealand (8.30am Wednesday) and South Africa vs Australia (8.30am Thursday) live on Sky Sports as the Cricket World Cup reaches the semi-final stage; you can stream without a contract through NOW; follow text commentary and video clips on Sky Sports' digital platforms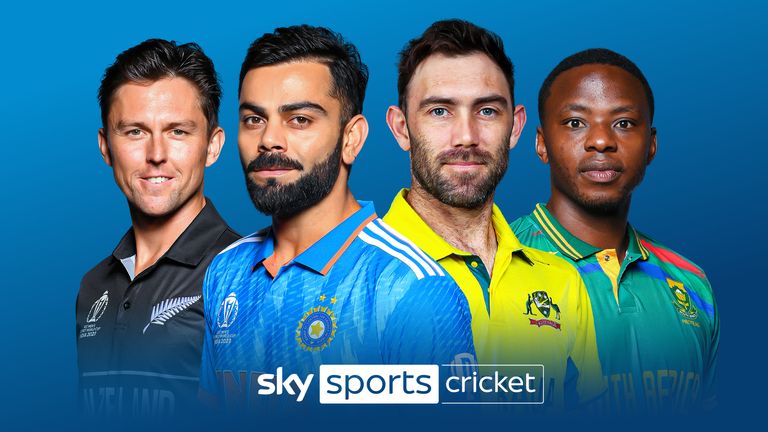 Image: Watch the 2023 Cricket World Cup semi-finals live on Sky Sports
The Cricket World Cup semi-finals take place on Wednesday and Thursday this week – live on Sky Sports – but, with holders England very much not in the final four, which team should you support?
Hosts India, five-time winners Australia, perennial semi-finalists South Africa and runners-up at the last two tournaments, New Zealand, make up the contenders. Here, we provide a reason to cheer on each of them as they look to book their spot in Sunday's final in Ahmedabad.
Watch India take on New Zealand in the first semi-final on Wednesday, with South Africa and Australia facing off on Thursday – both games live on Sky Sports Cricket from 8am (first ball, 8.30am).
Stream the Cricket World Cup and more with NOW
When are the Cricket World Cup semi-finals on Sky Sports?
Could Jos Buttler give up the gloves? Assessing England's ODI reshuffle
India
Best result: Winners (1983, 2011)
2023 Group stage: 1st (Played 9, Won 9)
Leading run-scorer: Virat Kohli (594 runs)
Leading wicket-taker: Jasprit Bumrah (17 wickets)
Reason to support India: Virat Kohli's quest to make history.
Twelve years ago, when India last lifted the World Cup trophy aloft on home soil, a young Kohli remarked upon the team's carrying of Indian great Sachin Tendulkar on their shoulders around the outfield as he finally won an ICC world tournament: "He [Tendulkar], has carried the burden of the nation for 21 years, it was time we carried him."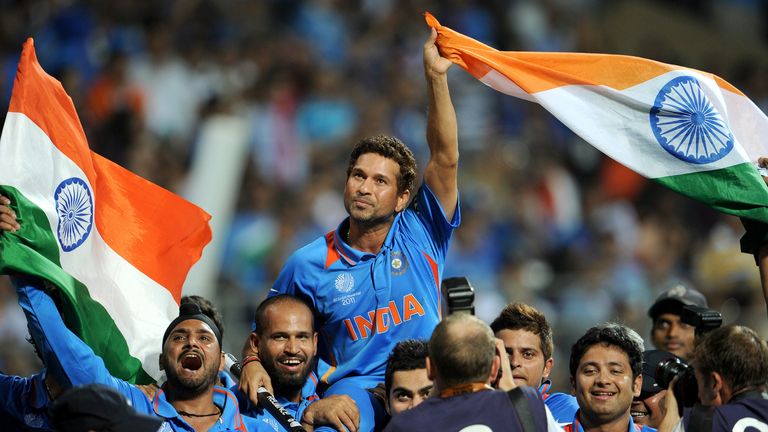 Image: Sachin Tendulkar is carried aloft by his team-mates on their shoulders after India's World Cup win in 2011
Well, could it be the turn of 35-year-old Kohli to perch on top of his team-mates at the conclusion of Sunday's final? And, might he break one of the almighty Tendulkar's records in steering the team to victory?
Kohli matched Tendulkar's mark of 49 one-day international centuries as he struck his second for the tournament in his team's 243-run group stage win over South Africa.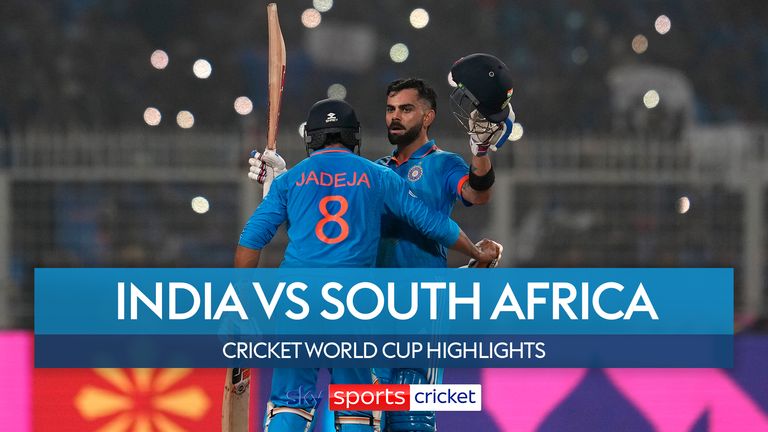 Virat Kohli scored a record-equalling 49th ODI hundred as India thrashed South Africa to make it eight wins from eight at the Cricket World Cup
It took Kohli – who averages 58.48 in ODI cricket – just 277 innings to score his 49th hundred, compared to 451 knocks for Tendulkar. He now gets two bites at the cherry to try and topple the great man by reaching a half-century of centuries in either the semi-final or final – all the while carrying the burden of a nation on his shoulders.
Sound familiar?
New Zealand
Best result: Runners-up (2015, 2019)
2023 Group stage: 4th (Played 9, Won 5, Lost 4)
Leading run-scorer: Rachin Ravindra (565 runs)
Leading wicket-taker: Mitchell Santner (16 wickets)
Reason to support New Zealand: Boundary countback.
Come on. Have a heart. Yes, we all celebrated England's stunning Super Over win over the New Zealand to clinch the 2019 World Cup "by the barest of margins", but what a way for the All Blacks to lose it – their inferior number of boundaries struck ultimately the decisive factor with the game 'technically' tied.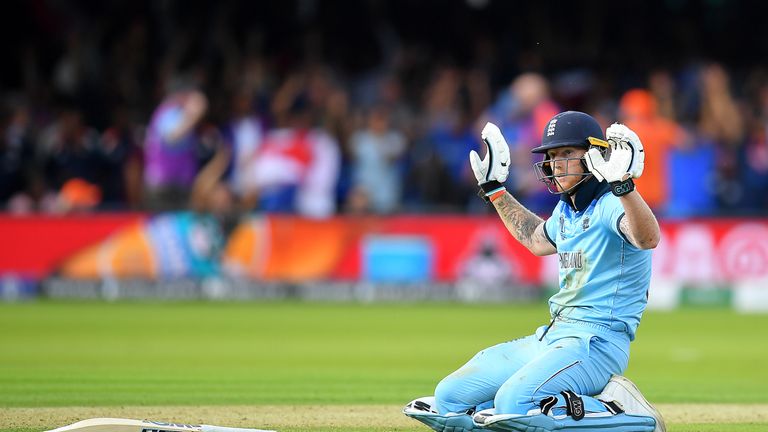 Image: Ben Stokes apologises after accidentally deflecting the ball off his bat to the boundary when looking to make his ground during the 2019 World Cup final
Also, there was the moment that saw Ben Stokes pick up one of those said boundaries in the most fortuitous of circumstances as, with nine needed from three balls at the end of the England run-chase, he earned six of them courtesy of a deflection off his outstretched bat, diving for his ground when running two.
It later transpired that, according to the Law 19.8 of the MCC rulebook, the fiasco should only have earned England five runs, not six, as Stokes and Adil Rashid had not crossed when the throw came in from Martin Guptill at deep midwicket, meaning only one run (in addition to the four overthrows) should have counted.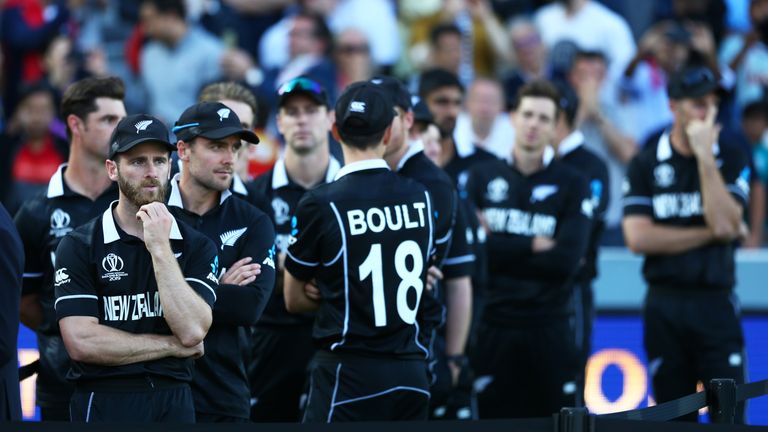 Image: New Zealand contemplate their World Cup final defeat to England at Lord's in 2019
With England's title defence well and truly extinguished some time ago, who better to cheer on than the nearly men of New Zealand, who also lost the 2015 World Cup final to Australia and have six further semi-final defeats to their name. Is it now finally their time?
South Africa
Best result: Semi-finals x 4 (1992, 1999, 2007, 2015)
2023 Group stage: 2nd (Played 9, Won 7, Lost 2)
Leading run-scorer: Quinton de Kock (591 runs)
Leading wicket-taker: Gerald Coetzee (18 wickets)
Reason to support South Africa: It's time to lose the tag of World Cup chokers.
South Africa gave been to four semi-finals previously but never before reached the promised land of a final, let alone won the thing.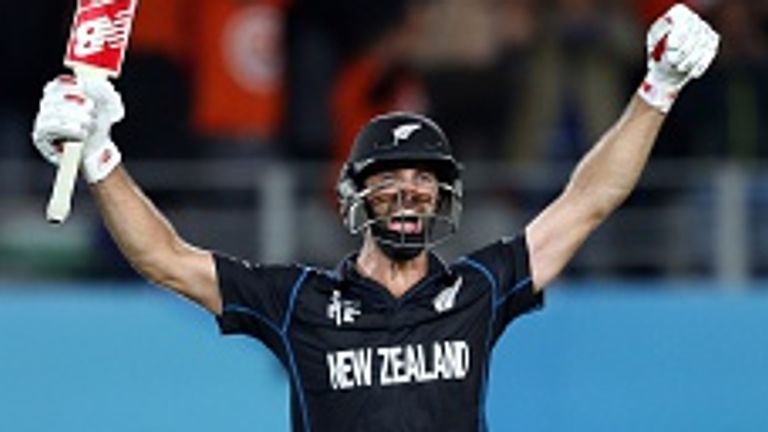 Image: Grant Elliott celebrates his match-clinching six for New Zealand in the 2015 World Cup semi-final against South Africa
Those semi-final exits have encompassed a wide range of emotions. There's the agony of their 2015 defeat to New Zealand, in which Grant Elliott smashed Dale Steyn for the game-clinching six off the penultimate ball of the match.
There's the misery of their 2007 exit to Australia, bowled out for 149 in a seven-wicket shellacking that it was hardly worth showing up for. Don't forget the excruciating embarrassment of their 1999 epic defeat against the same opponents at Edgbaston, with Allan Donald run out stranded halfway down the wicket after forgetting his bat at the non-striker's end – when just a single was required from four deliveries.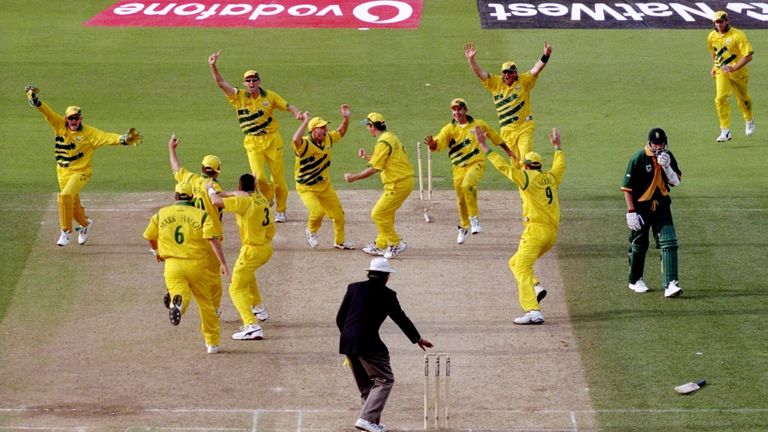 Image: Australia celebrate after beating South Africa in the 1999 World Cup semi-final at Edgbaston as Allan Donald forgets his bat
Then there's the pure farcical scenes from 1992 which, in the days before the DLS method that is now adopted, saw South Africa require 22 for victory from 13 balls against England before a rain delay. Following it, they needed the same amount off a solitary delivery and, naturally, were knocked out of the competition.
They should at least avoid the weather intruding on this occasion, with the sweltering surroundings of Kolkata playing host to their semi-final against Australia. Can they finally banish those final-four demons of theirs?
Australia
Best result: Winners (1987, 1999, 2003, 2007, 2015)
2023 Group stage: 3rd (Played 9, Won 7, Lost 2)
Leading run-scorer: David Warner (499 runs)
Leading wicket-taker: Adam Zampa (22 wickets)
Reason to support Australia: One-legged magician Glenn Maxwell.
'The greatest ODI innings ever', according to many – including his captain Pat Cummins – deserves to married with a memorable World Cup win, not merely confined to the status of, "oh, who scored that double-hundred for Australia in 2019 again, before India trounced them in the final?"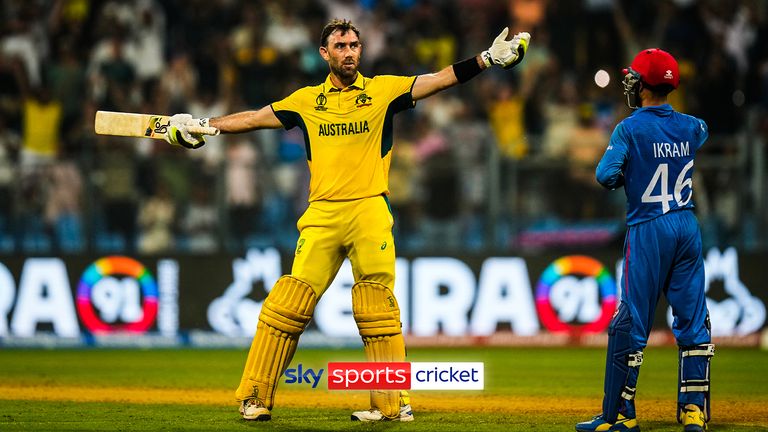 Glenn Maxwell scored a phenomenal double century while injured to steer Australia to victory against Afghanistan
Don't get me wrong, Maxwell's astonishing knock against Afghanistan – 201 not out off 128 balls, rescuing his team from 91-7 in pursuit of 292 to win, and barely able to move due to suffering from cramp – will not be forgotten in a hurry, but can even greater context be placed around it were Australia to ultimately lift the trophy on a record-extending sixth occasion come Sunday evening?
Had Australia lost that match, a semi-final spot was not even assured, with victory required against Bangladesh or for other games to go in their favour.
Instead, they are perched on the precipice of another tournament win and when having been written off as 'too old' prior arriving in India. Try telling that to a certain 35-year-old who hammered 21 boundaries and a stonking 10 sixes in a truly extraordinary innings at the Wankhede Stadium in Mumbai.
Enjoy Hindi coverage of the first Cricket World Cup semi-final live on Sky Sports Arena from 8.20am on Wednesday.
Sourse: skysports.com