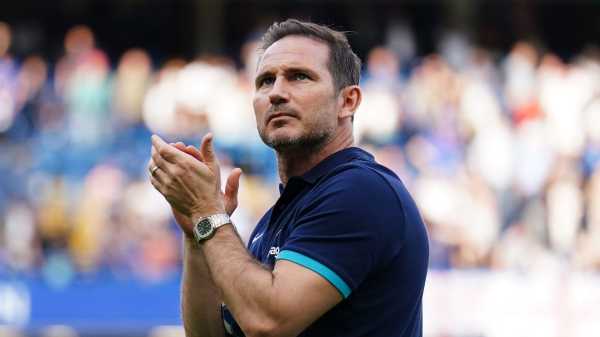 Frank Lampard outlined the long list of problems facing Mauricio Pochettino at Chelsea, after the team finished the Premier League season in 12th with their worst-ever points total in the competition.
A 1-1 draw with Newcastle on the final day concluded a miserable season for the west London club, despite the huge transfer spending of their owners in the past two windows.
Lampard – whose interim spell in charge is now over, with a record of just one win from 11 games – predicted a huge challenge is waiting for his successor, admitting that standards have dropped at the club.
Pochettino has signed a contract with Chelsea and is expected be unveiled as their next permanent boss in the near future – but Lampard says the players will have to raise their level and attitude significantly for his appointment to lead to improvements.
"I'm a big fan of Pochettino as a manager, I think he's a very good manager," said Lampard. "But it's not about which individual it might be, it's about getting the right high level of manager.
Trending
Papers: Maddison could be first to depart in Leicester fire sale
Our verdicts: Every Premier League team's season assessed
Transfer Centre LIVE! De Zerbi: This could be it for Caicedo, Mac Allister
Dyche: Time Everton did big-club things | Carra: Don't celebrate, sack the board!
Ten Hag: Man Utd must invest to stay in top four | Keane not excited by Mount
Lampard lists Chelsea problems facing Pochettino
Ratcliffe remains lead bidder for Man Utd
Hamilton: Mercedes have moved forward | Russell rues error which cost P3
Premier League trends: No 9 rebirth | Is 4-4-2 back?
Verstappen overcomes rain to seal supreme Monaco win
"Pochettino's history tells you he works at clubs of this sort of level and then letting him get to work with the players he creates a solid identity in a team that can win more games. Those things aren't always overnight things, so we have to be careful with expectations a little bit.
Chelsea 1-1 Newcastle – Match report and highlights
How the teams lined up | Match stats
Premier League table | Watch free Premier League highlights
Get Sky Sports | Get NOW to stream biggest moments
"There's a lot of work to be done. That's my synopsis after six weeks, the basics that I keep talking about – standards are so relevant to this club at the minute. Standards collectively have dropped – I can be honest about that as it's my last game and I might not see some of them that much anyway!
Also See:
"Standards as a collective for a club like Chelsea have to be at the maximum or you won't be physically competitive enough, or you won't be able to play at a high level, high speed the Premier League demands.
"If you're not together in the dressing room and vocal in the dressing room, and driving each other and competitive because 'I want your place and you want mine'… Every top team has to have that.
"When I came in, very quickly I could see that wasn't there enough. Of course a very good manager can help that but everyone has to take responsibility."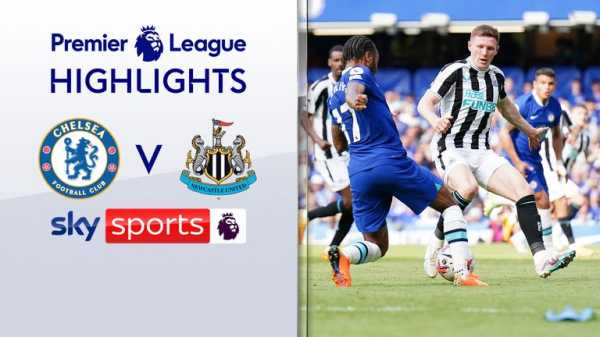 FREE TO WATCH: Highlights from the Premier League match between Chelsea and Newcastle
One of the major challenges of this season, says Lampard, has been the excessive size of the Chelsea squad, after 19 players were brought in for a £600m outlay. That has led to big-name players being left out of matchday squads or feeling sidelined, impacting the morale of the group.
Trimming down that squad, improving the fitness of the players who remain and instilling a more aggressive, winning attitude in the group will be key objectives for Pochettino, says Lampard.
"When you're Chelsea and you have a season like we've had there are obviously lots of things to improve," he said.
Chelsea transfers: Pochettino signs Blues contract
'What is this club now?' – Chelsea's 12 months of chaos
"The next manager will need a pre-season. We're not physically competitive enough, that's a strong opinion I have.
"The new manager can get the squad into the place he needs it to be – the squad has been too big and that has been the biggest challenge, coming in to work with players who for whatever reason are disillusioned. Those situations can be sorted out now and they need to be.
"Some of the players have been mindful of [uncertainty about their future at Chelsea] for a while and that's part of the problem. It's hard to compete in this league if players are in that middle ground – whether the club want them to leave or they want to leave, we can get to the bottom of it.
"The dressing room was pretty quiet [after the draw with Newcastle] and it's been a quiet dressing room since I got here. The players are probably sort of happy to take a break.
"They have to take responsibility for this season but it's up to them to go and show the pride and dedication it needs to be a Chelsea player."
Is this Mount waving goodbye to Chelsea?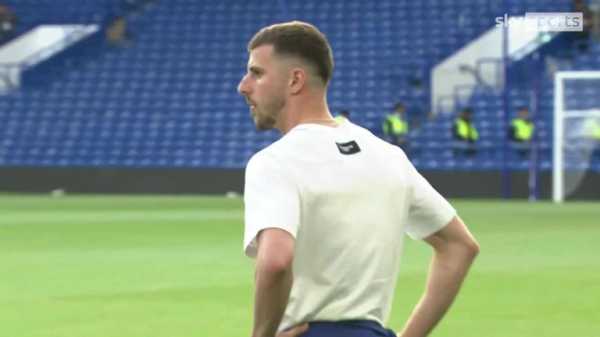 Mason Mount took time to walk around an empty Stamford Bridge after Chelsea's final game of the season – was he saying goodbye to the Bridge?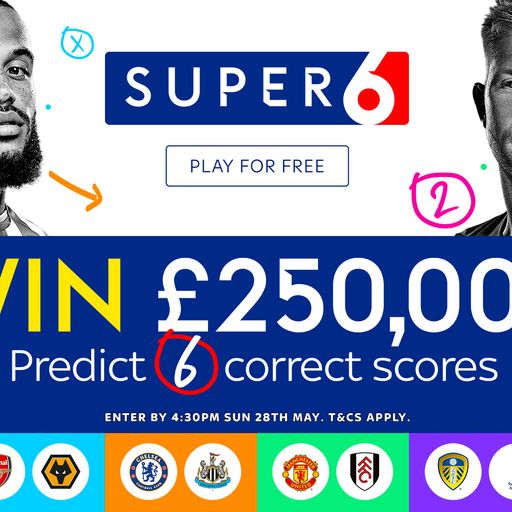 Win £250,000 with Super 6!
Another Sunday, another chance to win £250,000 with Super 6. Play for free, entries by 4:30pm.
Sourse: skysports.com