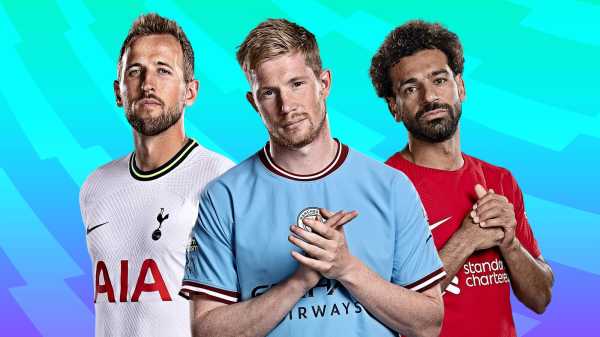 Sky Sports continues its weekly column, bringing you essential tips from the best Fantasy Premier League managers in the world.
Manchester City are without a fixture this weekend owing to their FA Cup commitments while other teams featuring in GW28 have a double GW29. Does it therefore make sense to temporarily sell Erling Haaland?
FPL experts Holly Shand and John Nellis answer the burning questions…
Play Fantasy Premier League here | Join the official SSN league using code: e7ft7m
Live Premier League table | Fixtures
Download the Sky Sports App | Get Sky Sports
For those that still haven't wildcarded, is this the week to use it?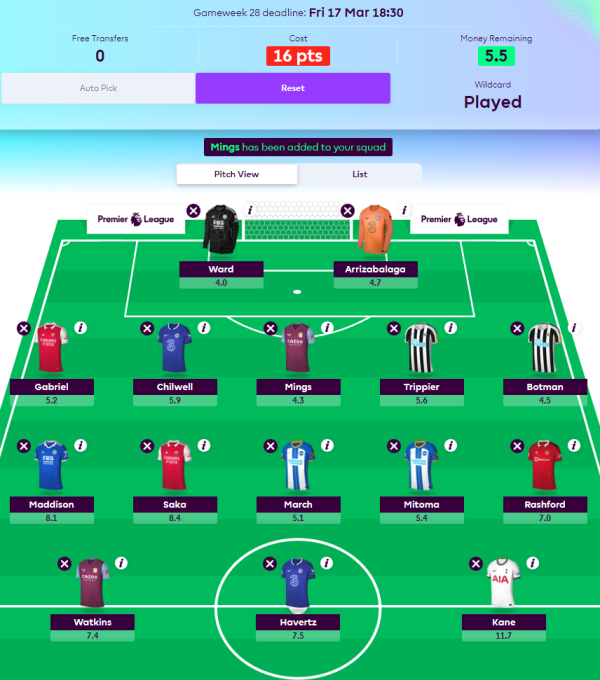 Holly Shand: I think this could be a good week to use it, particularly if you aren't very well set up for Blank Gameweek 28 as you can bring in players that have a fixture this week and then double in Gameweek 29. If you are well set up for the blank and the double it could be worth holding the wildcard longer though.
Trending
Vieira sacked by Crystal Palace
Transfer Centre LIVE! Man Utd enter race for £110m Bellingham
Ten Hag praises Rashford's focus as he surpasses Ronaldo record
Who can Man City and Chelsea get in Friday's Champions League QF and SF draws?
Arteta backs beaten Arsenal to recover for Crystal Palace 'final'
Papers: Ronaldo set for Portugal call-up under new boss Martinez
Sheikh Jassim to make second Man Utd bid after visit
EL and ECL QF draws: Who can Man Utd & West Ham face?
PL Predictions: Newcastle to beat tame Forest
European hits and misses: Arsenal's gruelling night, Pellistri's promise
John Nellis: I think we are getting to that stage in the season, that if you leave it much longer you might not be able to get the full bang for your buck on a wildcard. There's a tricky period to navigate ahead with blanks and doubles, so if you aren't optimised for the upcoming weeks, I think you have to play it now.
You can also optimise for an effective Bench boost in GW29 if you still have it. If somehow, you have 9/10 players with nice games this week, you could always hold it for one more week for more information, but I doubt many people are in this position.
Also See:
Twitter Due to your consent preferences, you're not able to view this. Open Privacy Options
What would your GW28 wildcard team look like?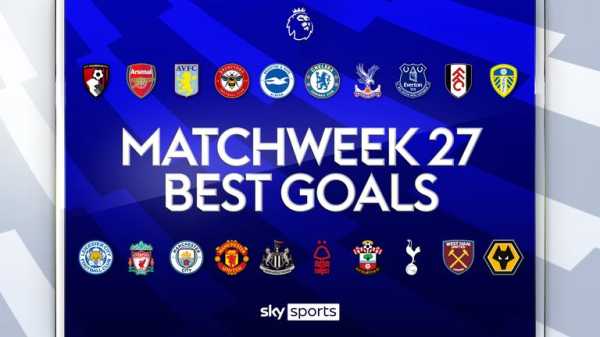 Our pick of the best goals from matchweek 27 in the Premier League, including goals from Dwight McNeil, Kai Havertz and Jack Harrison
Holly Shand: Kepa, Pope; Trippier, Chilwell, Gabriel, Schar, Henry; Rashford, Saka, Martinelli, Maddison, Mac Allister; Kane, Watkins, Toney.
John Nellis: I have gone for a strong 11 for this week and plenty of doubles to pop a bench boost in GW29. I have made sure to leave more than enough money in the bank to get Haaland back, and even a little flexibility on top if any surprises get in the way of a stacked GW29 bench boost.
Which players are worth holding through this blank game week?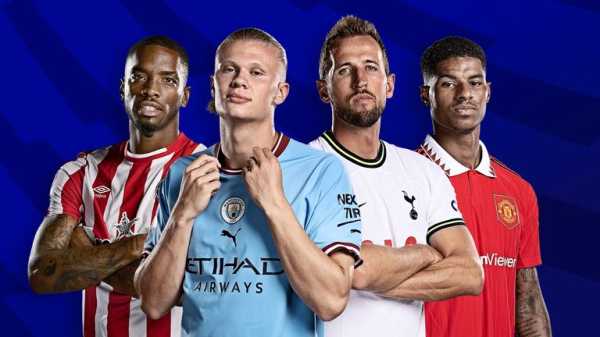 Image: Erling Haaland and Marcus Rashford are without a game
Holly Shand: Rashford is a definite hold, not least because of the likely value tied up in him and you'll want him back for Double Gameweek 29. It's a similar case with the Brighton midfielders, especially if you are happy with which ones you have selected at this point.
John Nellis: I think Rashford is worth holding with the upcoming double in GW29 against Newcastle and Brentford. I would also keep Brighton's midfielders as they have a nice double against Brentford and Bournemouth in GW29.
After his five goals against Leipzig, most will be too scared to get rid of Haaland this week. I don't think it's a mistake to keep him, but I do feel there is real merit to moving him on for a couple of game weeks. I'm pretty sure I will bring Watkins in for Haaland, as I think it is a fair assumption he should score more in three games than Haaland does in one against Liverpool.
Who are you looking to bring in for GW28 and do you have an eye on DGW29?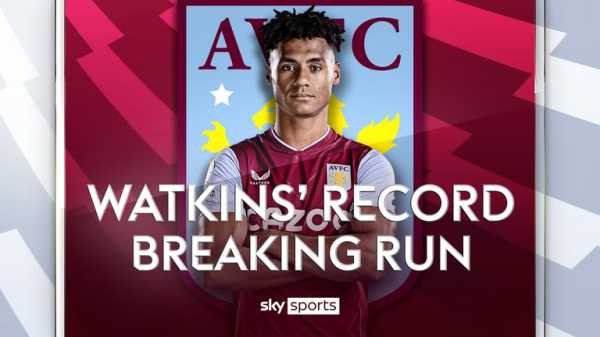 Ollie Watkins broke an Aston Villa club record as he became the first player to score in five consecutive games for the club
Holly Shand: Ollie Watkins is firmly on my radar given his current form and favourable fixture this weekend. He also doubles in 29.
James Maddison could be an interesting selection too, but his lack of attacking returns in the last two games is a concern. Ben Chilwell is my favourite buy among defenders right now given his attacking threat and positioning at wing back.
John Nellis: I have two free transfers. I am 90 per cent set on Haaland to Watkins, for the reasons I mentioned above. I am also 90 per cent sure I will move Pinnock out and bring in Chilwell.
Who is your captain for GW28?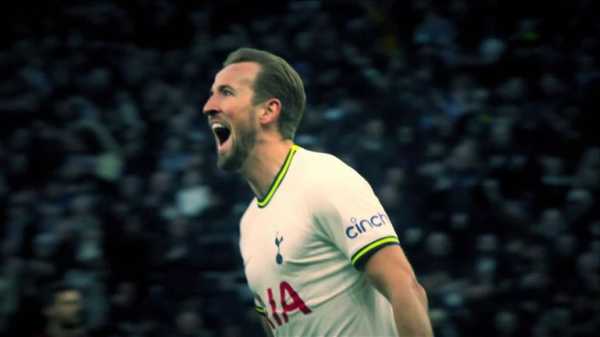 This weeks' Gillette Precision Play is Harry Kane's record-breaking winning goal for Tottenham against champions Manchester City
Holly Shand: Harry Kane is the top captain pick for me this week. He's on course for his best ever season, hitting 20 goals already, plus he's on spot-kicks. He also has a great record against his opponents Southampton this weekend.
Twitter Due to your consent preferences, you're not able to view this. Open Privacy Options
John Nellis: Kane for me, he's just been so consistent this season and Southampton is a great fixture. Both teams are a little unpredictable at the moment, but I think Kane has the highest upside this week. An Arsenal midfielder would be my second choice, best of luck picking the right one though!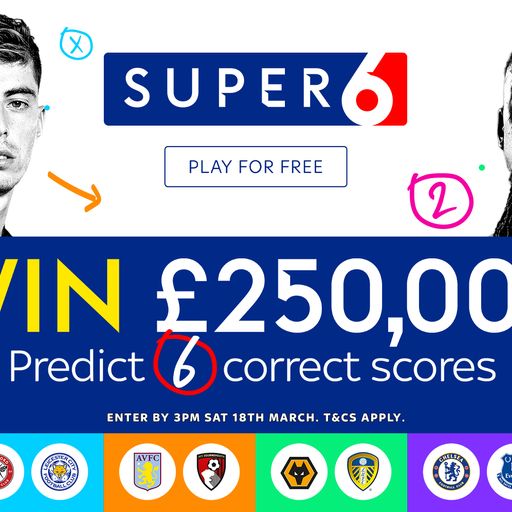 Win £250,000 with Super 6!
Another Saturday, another chance to win £250,000 with Super 6. Play for free, entries by 3pm.
Sourse: skysports.com