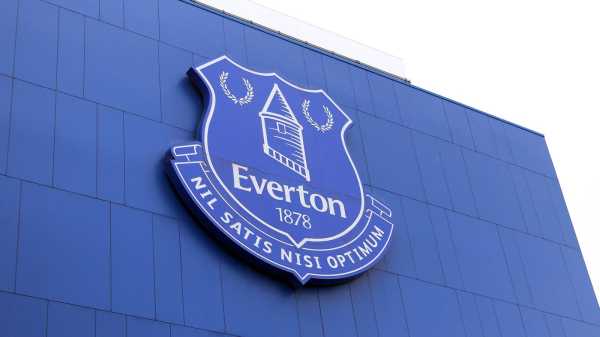 Everton's ability to continue as a 'going concern' would be cast into doubt in the event of relegation from the Premier League, according to the club's latest financial accounts.
The sobering assessment was issued on Friday within the club's annual accounts, in which losses of £44.7m were recorded for the 2021/22 season – the fifth successive season a loss was returned.
Significant reductions to the club's losses, down from £120.9m the previous year, failed to prevent the Premier League last week referring Everton to an independent commission for an alleged breach of profit and sustainability rules for this reporting period.
What is Going Concern?
The concept of going concern is an underlying assumption in the preparation of financial statements, hence it is assumed that the entity has neither the intention, nor the need, to liquidate or curtail materially the scale of its operations. If management conclude that the entity has no alternative but to liquidate or curtail materially the scale of its operations, the going concern basis cannot be used and the financial statements must be prepared on a different basis (such as the 'break-up' basis).  Source: Association of Chartered Certified Accountants
Premier League refers Everton for alleged financial breach
MNF: Everton vs Tottenham – Live on Sky Sports
Stream this game with a NOW pass | Get Sky Sports
Chief executive Denise Barrett-Baxendale stressed Everton remained in a secure financial position thanks to the continued support and commitment of majority shareholder Farhad Moshiri, who has has provided an additional £70m since the financial year end.
However, Barrett-Baxendale's confidence is not entirely shared by Everton's auditors, who made reference to the club's potentially perilous league position, with the Toffees sitting just two points above the bottom three.
Trending
Australian GP: Verstappen fastest as Alpine show surprise pace LIVE!
Papers: Barca boss Xavi issues 'come home' plea to Messi
PL Predictions: Man City set for simple win over Liverpool
Arteta 'hopeful' Saliba not out for season | Jesus 'creating chaos'
Everton's ability to continue as 'going concern' at risk if relegated
Rashford set to play vs Newcastle | Man Utd want him among highest earners
Pep refuses to rule Haaland out of Liverpool game | 'We will see how he feels'
Transfer Centre: Klopp vows Liverpool will spend in summer
Premier League talking points: The race for glory, Europe and survival
FPL tips and advice: Time to Bench Boost | Keep Rashford as captain?
"Should the club be relegated, it will require additional financial support from its majority shareholder," they said in the report.
"These matters indicate that a material uncertainty exists that may cast significant doubt over on the group's ability to continue as a going concern."
Also See:
Twitter Due to your consent preferences, you're not able to view this. Open Privacy Options
The report also stated that Everton are in advanced negotiations for additional long-term funding and to secure the next stage of funding for the Bramley-Moore Dock development for the new stadium.
Clubs are allowed to lose a maximum of £105m over three years but that decision still came as something as a surprise to officials at Goodison Park, who have been working closely with the Premier League on the issue for more than a year, and they have pledged to "robustly defend" their position.
Of the 15 clubs to have released their 2021/22 accounts to date, six – Arsenal, Chelsea, Bournemouth, Leicester, Manchester United and Tottenham – have all recorded heavier losses. The effect of the global Covid-19 pandemic on the Toffees has been calculated at £90.4m over the last three years but Everton sources, quoting third-party analysis, argue the club has been further negatively impacted due to the effect on player trading.
For more than a year the club have been undertaking cost-cutting exercises across the board and that has resulted in staff costs being reduced by £20.6m with the total wages-to-turnover ratio reduced from 95 per cent to 90 per cent.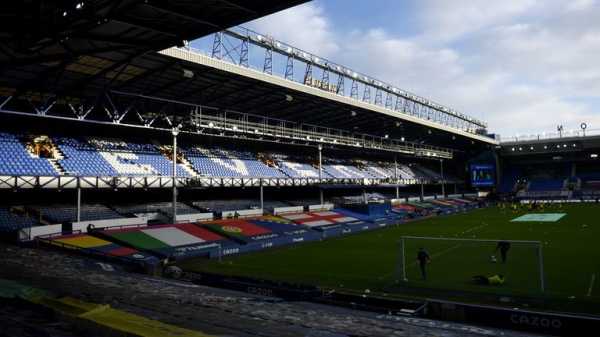 Everton have announced losses of £44.7m in the 2021/22 season – a week after the club was referred to an independent commission for allege breach of financial fair play rules.
However, broadcast revenue was down by £31.3m from the previous year, primarily due to the delayed conclusion of the 2019-20 season falling into the prior financial year, having less fixtures broadcast and dropping from 10th to 16th in the Premier League table.
Everton's net debt rose £83.5m to £141.7m due to investment in the playing squad and costs associated with the new stadium build at Bramley-Moore Dock.
Chairman Bill Kenwright reiterated the club's stance that they have not breached any regulations, saying in the annual report: "The club is confident it remains compliant with all of the Premier League's financial rules and regulations and has always provided information to them in an open and transparent manner.
"That the club has always acted in good faith simply intensifies the disappointment experienced at last week's news."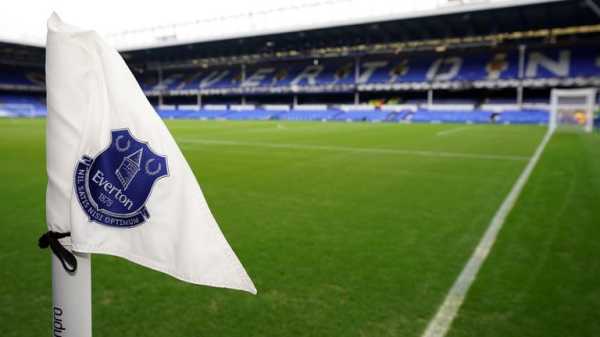 ESPN's senior writer, Mark Ogden and The Times' chief sports reporter, Martyn Ziegler discuss reports that Everton could face a points deduction due to alleged financial irregularities.
'No easy way out for Everton after staggering losses'
ESPN senior writer Mark Ogden told Sky Sports News:
"Everton will say the mitigating factors have been having to find capital for a new stadium, which should open in 18 months' time, and the issues around Covid. But the losses are staggering, they are off the scale.
"Clubs are limited to £105m losses over three seasons and their losses are probably three or four times higher than that. Whenever Everton's day comes, whether it's this season or next season, it's going to be tough for them.
"It's very unlikely that a points deduction could come in before the end of the season given the timescale but if it's delayed until next season it could make it virtually impossible for them to stay up next season, which would mean going to the new stadium in the Championship.
"I just don't see an easy way out for Everton. They have lived beyond their means. They need to find a way out and I just don't see one this season or next."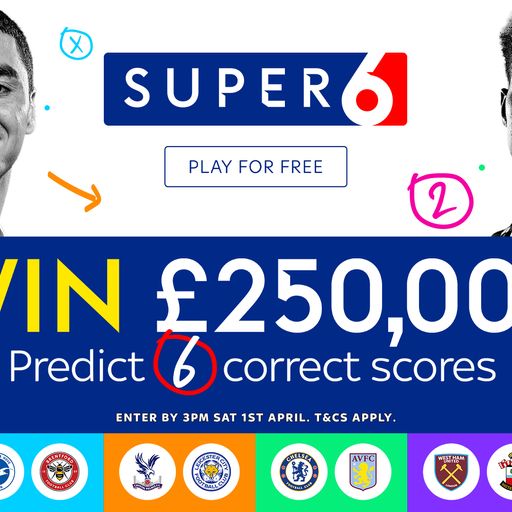 Win £250,000 with Super 6!
Another Saturday, another chance to win £250,000 with Super 6. Play for free, entries by 3pm.
Sourse: skysports.com