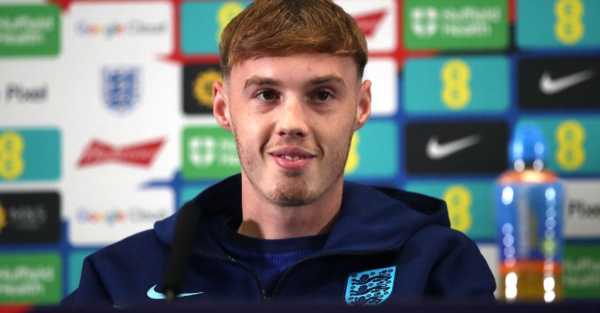 Cole Palmer believes his impatience is paying off having flourished for Chelsea and earned a first England call-up since leaving all-conquering Manchester City in search of regular football.
Part of Pep Guardiola's treble-winning squad before helping his country win the Under-21 European Championship, a more prominent role at club level looked on the cards this term.
Palmer scored in the Community Shield and another in the Super Cup, but made no secret about his desire for regular action after his man-of-the-match display against Sevilla in the European curtain-raiser.
It proved his final City appearance and a fortnight later the forward joined the glut of gems being collected by free-spending Chelsea in a deal worth up to £42.5million, signing a seven-year deal.
"It happened fast, to be fair," Palmer said. "I spoke to someone at Chelsea and I was speaking to my dad, but I really didn't know what to do.
"I was just thinking about it for a couple of days, like near enough every minute of the day.
"But then I just thought for my career and stuff I have to go and try and get regular game time.
"It was a big move for me. I'd never been out of Manchester, not even on loan or anything like that, so to move down there on my own was a big thing.
"When I first went down there it was difficult, like staying in a hotel and stuff, but now I have settled in more and I'm enjoying it."
This season always felt important in promising Palmer's career, especially after a combination of injury and competition restricted him to just seven starts last year.
The 21-year-old has already made eight in an impressive beginning to life with the Blues, leading to a first England call-up following some withdrawals from the initial selection for this month's Euro 2024 qualifiers.
"Obviously you know how good of a manager Pep is and he gave me the opportunity and the platform to kick-start my career, so I'll always be grateful to him," Palmer said.
"Who knows what would have happened if I had stayed.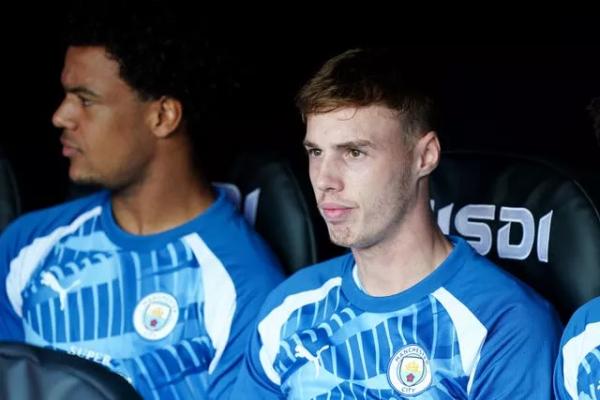 "Maybe I would have played more, maybe not. But I think the decision that I made to go to Chelsea so far is paying off."
Palmer gave short shrift to a question asking him to compare Guardiola with Chelsea boss Mauricio Pochettino when he faced the media for the first time since his England call-up.
But he was more forthcoming when it came to his current manager's ability to develop English talents, as he did with aplomb at Southampton and Tottenham.
"A lot of people told me how he is with young players," Palmer said.
"Ever since I went to Chelsea I can see it, so I'm enjoying working with him and excited to carry on working with him.
"He has given me the confidence and licence to go where I want on the pitch, where I feel I can use my strengths, so I'm grateful for it."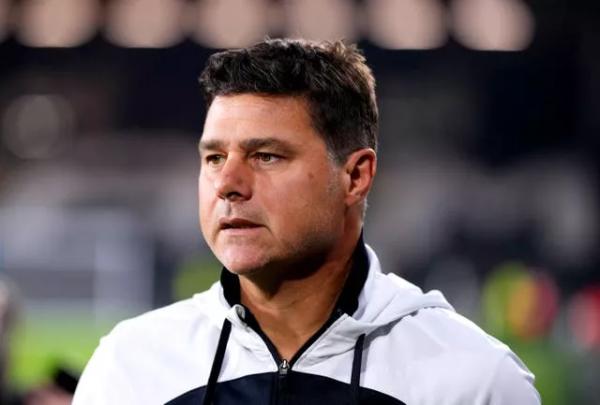 Palmer certainly does not lack confidence, which was abundantly clear along with his cheeky side in Sunday's stunning 4-4 draw with City.
Footage went viral of the Chelsea forward pretending to listen to his former team-mates on an afternoon when he celebrated his stoppage-time spot-kick equaliser with a nonchalant shrug.
"When I saw the ref give the penalty, I just thought 'it's my time'," Palmer said.
"I spoke to Raz (Raheem Sterling). He said 'what's happening?' and I was like 'I want to take it'.
"He was like 'fine' and then when I put the ball down I just tried to focus on a spot and put it there."
Asked if he felt pressure or nerves, he said: "Not really, to be honest.
"I felt I was waiting for a while and obviously I did think about my old club and stuff but after that not really.
"It was a crazy game. I did feel a bit nervous before and a bit weird to see everyone from the club I've been at for 15 years.
"But when the game started it felt normal and it was a good game."
More positive news awaited him when he waded through the myriad of messages on his phone after returning to the Stamford Bridge dressing room.
"I got the message near enough straightaway after the match," he said of his maiden England call-up.
"But my phone was going crazy because I have got some City fans that are my mates and family and all that.
"I read it and then like I read it again, so it was confirmed.
"I just rang my dad straight away and he was with my mum, so I told them first."
Sourse: breakingnews.ie