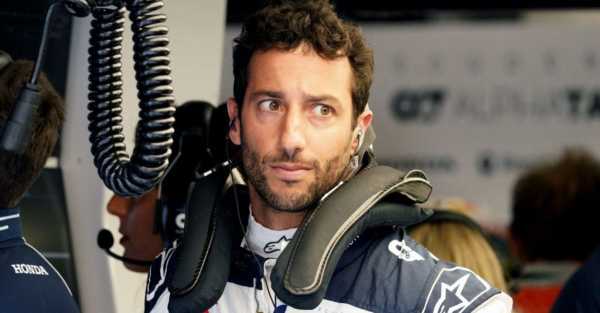 Daniel Ricciardo has been ruled out of this weekend's Dutch Grand Prix after suffering a broken wrist in practice.
The 34-year-old Australian, in only his third race back on the grid, crashed out of second practice in Zandvoort.
Advertisement
He will be replaced in the AlphaTauri by Liam Lawson with the New Zealander to make his Formula One debut.
Lando Norris denied Max Verstappen a practice double by setting the pace for Sunday's grand prix – after Ricciardo crashed out and was taken to hospital.
Advertisement
"After today's incident during Free Practice 2 in Zandvoort, in which Daniel Ricciardo hit the barrier at Turn 3, he was brought to the local hospital and further examinations were carried out," an AlphaTauri statement read.
Advertisement
"An X-ray confirmed he sustained a break to a metacarpal on his left hand, and this injury will not allow him to continue his duties, so he will be replaced by the team's reserve driver Liam Lawson for the remainder of this weekend.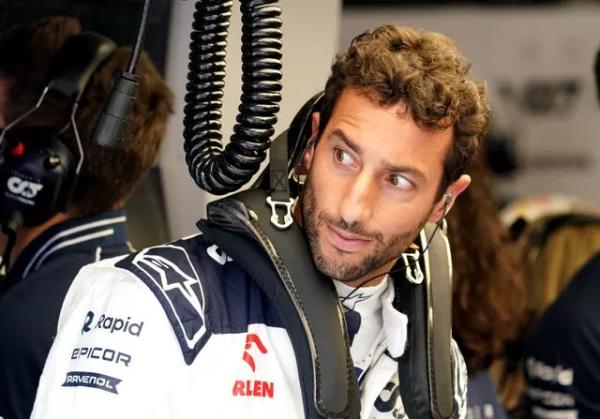 "The team wishes him all the best for the quickest possible recovery."
Advertisement
More than 300,000 spectators will descend on the coastal town of Zandvoort, 30 miles outside of Amsterdam, as Formula One emerges from its summer slumber.
The majority of whom will do so in the expectation of watching Verstappen march to his ninth consecutive victory – equalling a record set by Sebastian Vettel for Red Bull in 2013 – as he closes in on a hat-trick of world championships.
But McLaren's Norris raised the suggestion he could spoil Verstappen's homecoming party after he ended the day with the fastest time.
Advertisement Advertisement
While practice speed is treated with caution, the British driver edged out Verstappen, who was fastest in the first running, by just 0.023 seconds. The impressive Alex Albon finished third for Williams, one place ahead of Mercedes' Lewis Hamilton.
The seven-time world champion finished three tenths adrift in his Mercedes with team-mate George Russell only 14th in the order.
"That was a great day for me," said Hamilton. "I woke up this morning so excited to get back in the car and from the first lap it felt like we had a good starting point to work from.
"The car is feeling more competitive here, so we want to hold on to that and see if we can extract more for tomorrow."
The second session was suspended after just 10 minutes when Norris' team-mate Oscar Piastri and AlphaTauri's Ricciardo crashed out at the same corner.
Australian Piastri, who has enjoyed an impressive rookie campaign, lost control of his McLaren through the banked left-handed Turn 3 before slamming into the barriers.
Moments later, Ricciardo, who appeared distracted by the sight of Piastri's wounded McLaren, locked up under braking before following his compatriot into the tyre wall.
Advertisement
"Ah f***, my hand, f***," the 34-year-old said over the radio after the incident.
Both men played no further part in the running as their damaged cars were towed back to their respective garages.
Ricciardo was still holding the steering wheel as he hit the wall and he was taken to the medical centre. He was then pictured leaving with his left arm in a sling, and was subsequently taken to a nearby hospital for further checks on his wrist.
The Australian will now sit out the remainder of the weekend.
Red Bull motorsport adviser Dr Helmut Marko said after the crash: "We don't know exactly what it is yet, but he was in a lot of pain. His wrist has suffered damage, but we have to wait for the diagnosis.
"This is a new situation for us. We will first wait to see how Ricciardo is doing and whether he can drive or not, and then we discuss who gets in the car."
Ferrari have endured a lacklustre campaign and there was little for the Italian giants to cheer on Friday, with Charles Leclerc 11th and team-mate Carlos Sainz 16th.
Ricciardo's team-mate, Yuki Tsunoda, finished fifth with Pierre Gasly sixth and Sergio Perez, 125 points behind Verstappen in the drivers' championship, seventh.
Sourse: breakingnews.ie