The top Democrat on the Senate Judiciary Committee wants more information about investigations overseen by the former head of the FBI New York Field Office Charles McGonigal.
McGonigal, who was the special agent in charge of counterintelligence in the FBI's New York Field Office, was arrested last month over his alleged ties to Oleg Deripaska, a Russian billionaire who has been sanctioned by the United States and criminally charged last year with violating those sanctions.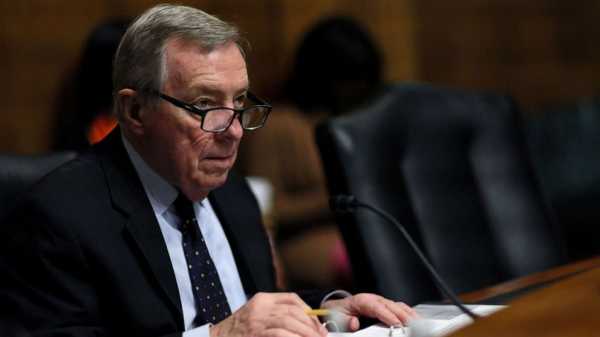 U.S. Senate Judiciary Committee Chairman Dick Durbin takes part in the U.S. Senate Judiciary Committee hearing on President Joe Biden's judicial nominees on Capitol Hill, Jan. 25, 2023, in Washington.Leah Millis/Reuters
MORE: Former top FBI official Charles McGonigal arrested over ties to Russian oligarch Oleg Deripaska
"These allegations are extremely disturbing and raise concerns about the potential impact this misconduct may have had on the FBI's counterintelligence matters and criminal investigations," Sen. Dick Durbin, an Illinois Democrat, writes to FBI Director Christopher Wray and Attorney General Merrick Garland. "As a SAC for the New York Field Office, Mr. McGonigal oversaw many sensitive counterintelligence investigations, including investigations involving individuals he has now been accused of working to benefit."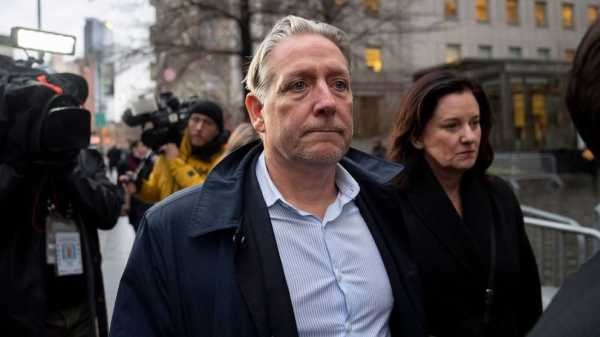 Charles McGonigal, former special agent in charge of the FBI's counterintelligence division in New York, leaves court, Jan. 23, 2023, in New York.John Minchillo/AP
Durbin points out U.S. officials have said Deripaska was a close associate of former Trump Campaign Chairman Paul Manafort and also on the U.S. sanctions list.
Noting the indictment alleges that McGonigal concealed his receipt of $225,000 cash from a former Albanian intelligence agency employee, Durbin writes, "Both indictments include alleged conduct that occurred while Mr. McGonigal served as the Special Agent in Charge (SAC) of FBI's Counterintelligence Division in the New York Field Office from 2016 to 2018 and after his retirement."
Durbin is wanting to know if any investigations were impacted and how many investigations that he oversaw were potentially compromised.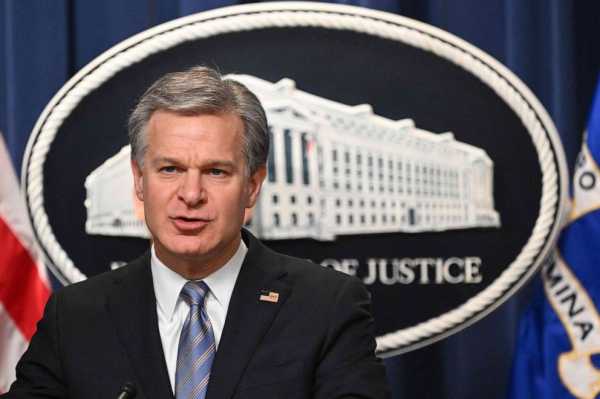 FBI Director Christopher Wray speaks during a press conference to announce an international ransomware enforcement action, Jan. 26, 2023, in Washington.Mandel Ngan/AFP via Getty Images
Durbin is asking for a response by Feb 15.
"Mr. McGonigal's alleged misconduct may have impacted these highly sensitive matters, including whether he compromised sensitive sources, methods, and analysis," Durbin writes. "Whether his alleged misconduct materially impacted the outcome of any investigations or further compromised our national security also remains unknown at this time."
Previously, FBI Director Christopher Wray said McGonigal's actions don't represent his agency.
McGonigal, who retired from the FBI in 2018, has pleaded not guilty to the four-count indictment unsealed Monday in Manhattan.
Sourse: abcnews.go.com