President Joe Biden on Wednesday faced a growing political headache — and outstanding questions — after classified documents were found in his former office in Washington.
But the president and his aides have left several key questions unanswered, allowing congressional Republicans to seize on the news and speculate about its implications, even as they do not have the full story.
Biden and the White House counsel have said lawyers for the president immediately notified the White House when they discovered those documents in a locked closet as they cleared out his office at the Penn Biden Center, a University of Pennsylvania-run think tank in Washington where Biden worked after his vice presidency ended.
One key question is why the president did not inform the public about the find earlier. The White House says Biden's lawyer found the documents on Nov. 2 – less than a week before last year's midterm elections – but it only commented on the incident after a CBS News report made it public this week.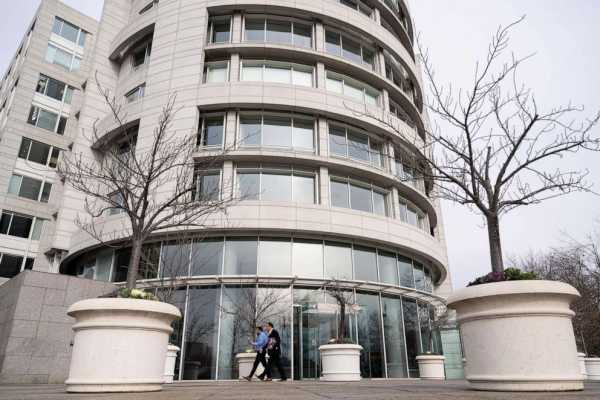 An office building housing the Penn Biden Center, a think tank affiliated with the University of Pennsylvania, is seen in Washington, D.C., Jan. 10, 2023, following reports that classified documents from the time when US President Joe Biden was serving as Barack Obama's vice president have been found at the center that Biden sometimes used as office space.Saul Loeb/AFP via Getty Images
"Every time we find something that comes up before the election, dealing with Biden's family, it's pushed under the rug," House Speaker Kevin McCarthy told reporters Wednesday.
Congressional Republicans have decried what they have called a double standard with how the administration has handled this incident compared to the FBI's search of former President Donald Trump's Mar-a-Lago residence, after he brought hundreds of classified documents there.
MORE: Biden 'surprised' about discovery of classified documents and what he's said before
But there are key differences between the cases. Trump is alleged to have knowingly taken those classified documents, some with top-secret markings, when he left office; refused to hand over the material for months; and after receiving a grand jury subpoena still failed to return all in his possession.
And even after the FBI searched Trump's residence, finding more than a hundred more documents with classification markings including some in Trump's private office, department officials have been continuing to press Trump's lawyers in recent weeks to certify that he does not continue to have any more classified records in his possession.
The White House, meanwhile, says that it immediately heard from Biden's lawyers after they found the documents, and that the National Archives took possession of them the next day.
People familiar with the incident told ABC News that the roughly 10 documents dated from 2013 to 2016, when Biden was vice president, and that some were marked top secret.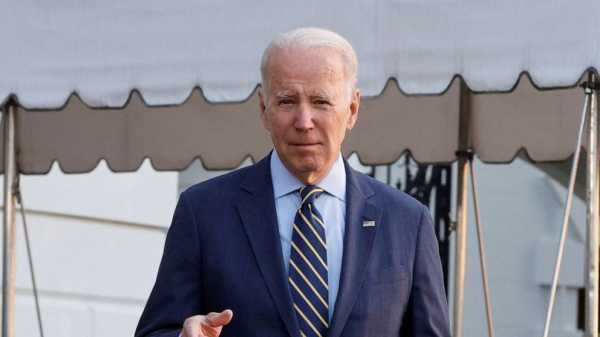 President Joe Biden walks from the White House before boarding the Marine One helicopter in Washington, D.C., Jan. 11, 2023.Jonathan Ernst/Reuters
Another person familiar with the matter said the lawyers did not look through the documents before notifying the White House that day.
Republicans have called on the Office of the Director of National Intelligence to conduct an assessment of the damage potentially caused by this incident.
MORE: GOP-led Oversight Committee issues flurry of letters to begin probe of Biden, Twitter
The White House, and other relevant agencies have not said what was in the documents. Biden himself said he did not know.
"I was briefed about this discovery and surprised to learn that there were any government records that were taken there to that office," Biden told reporters in Mexico City on Tuesday. "But I don't know what's in the documents. I've–my lawyers have not suggested I ask what documents they were."
White House press secretary Karine Jean-Pierre on Wednesday repeatedly declined to provide more information when questioned by reporters Wednesday, including why the White House did not make the document discovery public until a news organization did over two months later.
"I'm not going to go beyond what the president laid out," Jean-Pierre said. "I'm not going to go beyond what my White House counsel colleagues have stated."
In November, Garland appointed a special counsel to oversee the Justice Department's investigation to Trump's handling of classified documents at Mar-a-Lago as well as a separate probe into efforts by Trump and his allies in 2020 to overturn his election loss. Republicans have called for the same standard to be applied in Biden's case.
"They treat people differently based upon their philosophical or political party," McCarthy said.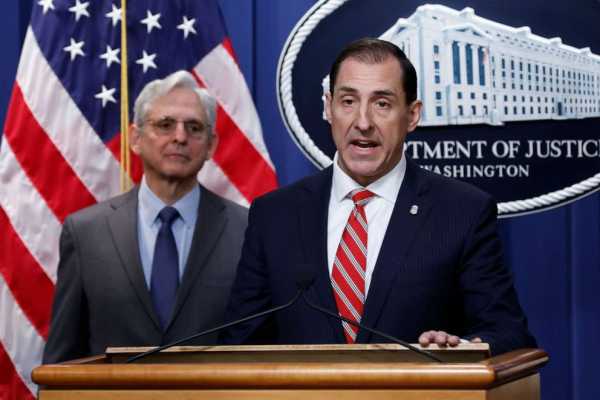 In this April 1, 2022, file photo, U.S. Attorney John Lausch speaks during a news conference with U.S. Attorney General Merrick Garland at the Robert F. Kennedy Department of Justice building in Washington, D.C.Chip Somodevilla/Getty Images, FILE
Republicans are not alone in seeking answers from the administration. The Democratic chairman of the Senate Intelligence Committee, Mark Warner of Virginia, said in a statement to ABC News he expected to be briefed on what happened.
The White House has also not explained why lawyers were involved in packing up Biden's office or why the documents were only discovered in November and not before.
People familiar with the Biden case said that after the Archives received the documents from the president's lawyers, it reached out to the Justice Department, and Attorney General Merrick Garland tasked U.S. Attorney John Lausch – an appointee of former President Donald Trump – with leading a review into the matter.
MORE: House Oversight Committee investigating classified documents found at Biden's office
The Justice Department and Federal Bureau of Investigation have been conducting a preliminary investigation that is "well underway", according to the sources, who said Lausch has briefed Garland – although it's unclear when exactly his final report will be completed.
"We're cooperating fully — cooperating fully with the review, and — which I hope will be finished soon," Biden said Tuesday.
Sourse: abcnews.go.com